Check these 15" Acura Legend rims I got from the junkyard for $20 each: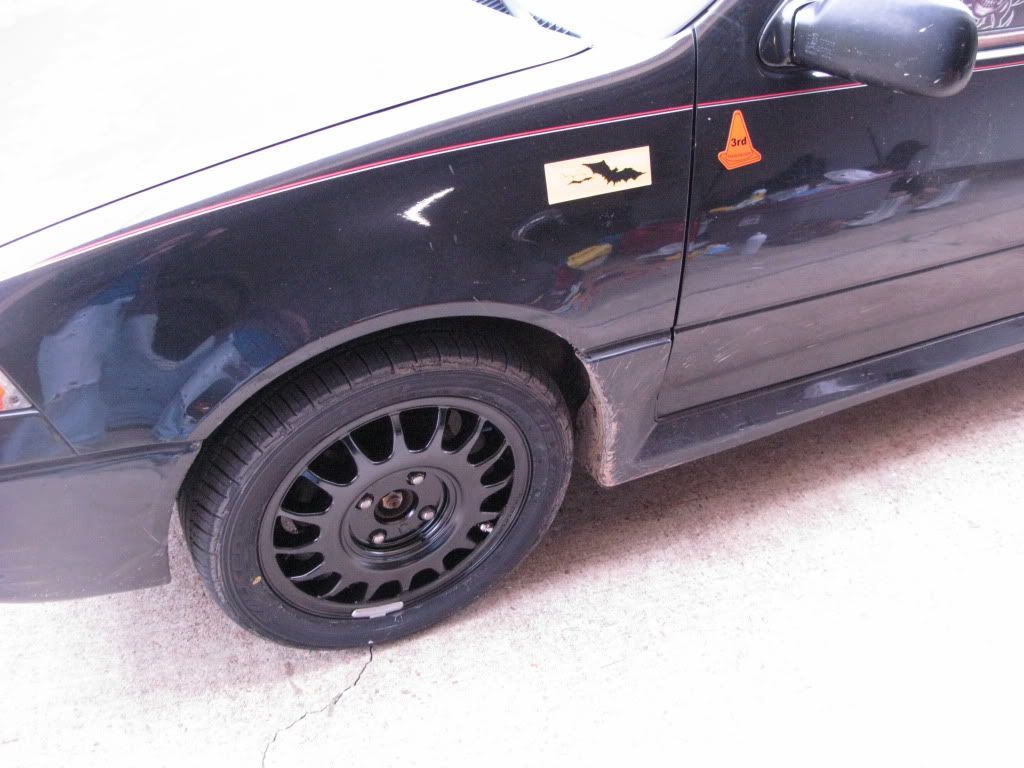 Here's the before:
And from the right side before and after: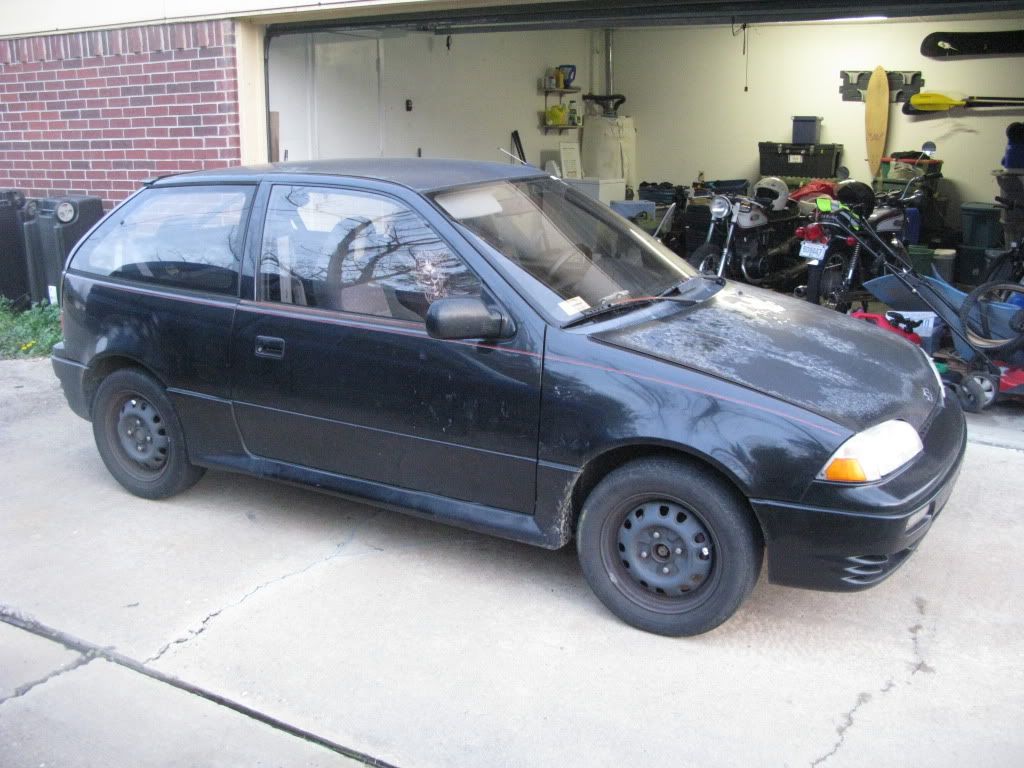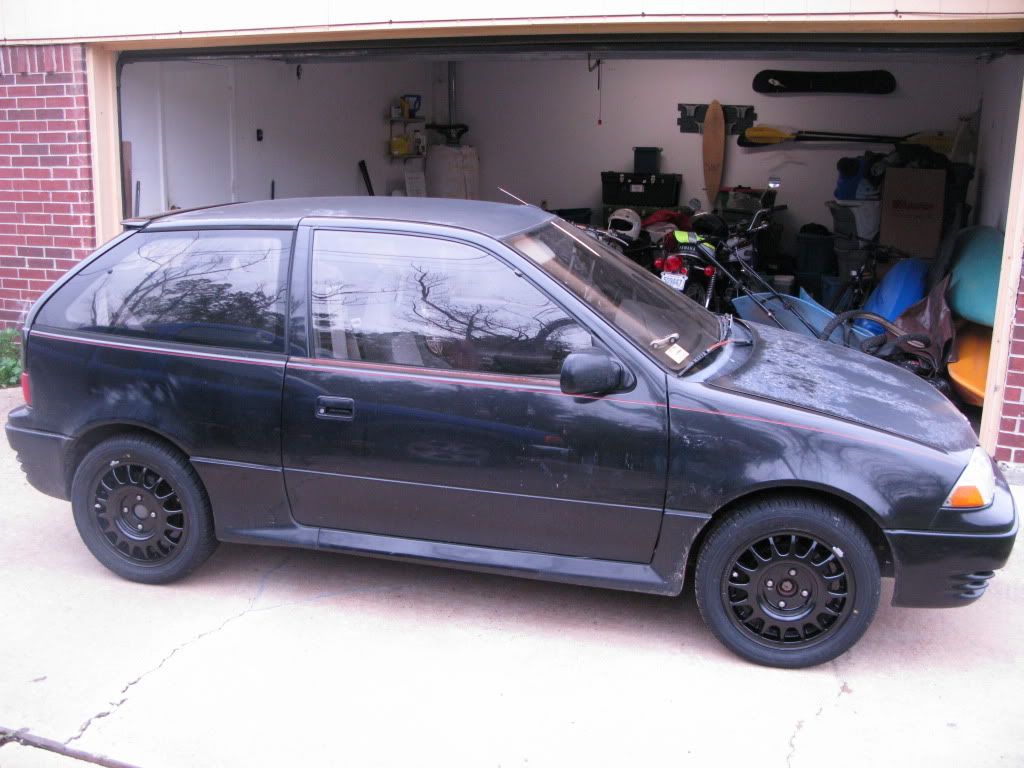 They are 45 offset and weigh 17.8lbs, which is heavy but not bad for $20. I painted mine black. As far as center ring adapters you would need 60.06 to 64.1 to use Honda rims, which nobody makes. I plan on having some made at a machine shop eventually but so far have no problems (I haven't driven 1000's of miles yet, just put them on yesterday) with vibration when centered carefully with the lug nuts.
I would really prefer 14x6 wheels but I would have to buy them new, and 15" opens up a whole new world of possible tires. I put Falken Ziex Ze 912s on mine for $56 each--anyone will tell you the Falkens are not the grippiest, but they are definitely the grippiest for less than half the price of Potenzas or Star Specs.
On a budget I think it would be hard to do better than 195/50R15 Falkens on Honda rims. If money was no object , I might do something silly like have 13X7 rims custom made and mount Hoosier race tires on them. I still might go back to my 14" steelies or try to find som 14" Tiburon wheels and put starspecs on them for track days instead, as the 15" wheels seem to have improved everything except braking over my previous set up--even acceleration because there is so much less wheelspin. Admittedly, the previous tires where GITI Chinese all-season touring. Not exactly autocross tires.
Edit: These wheels started rubbing at full lock in the front after lowering the car about an inch. I dialed in some toe out--no more rub. But it is that close.
Edit: More new shoes, September 2012: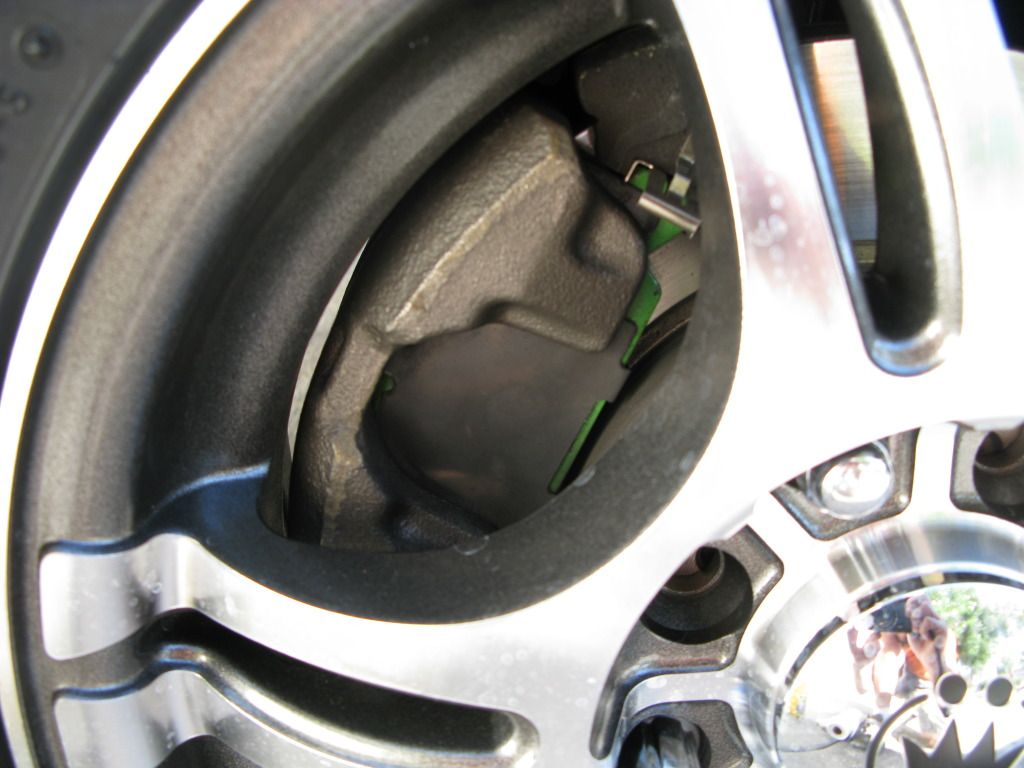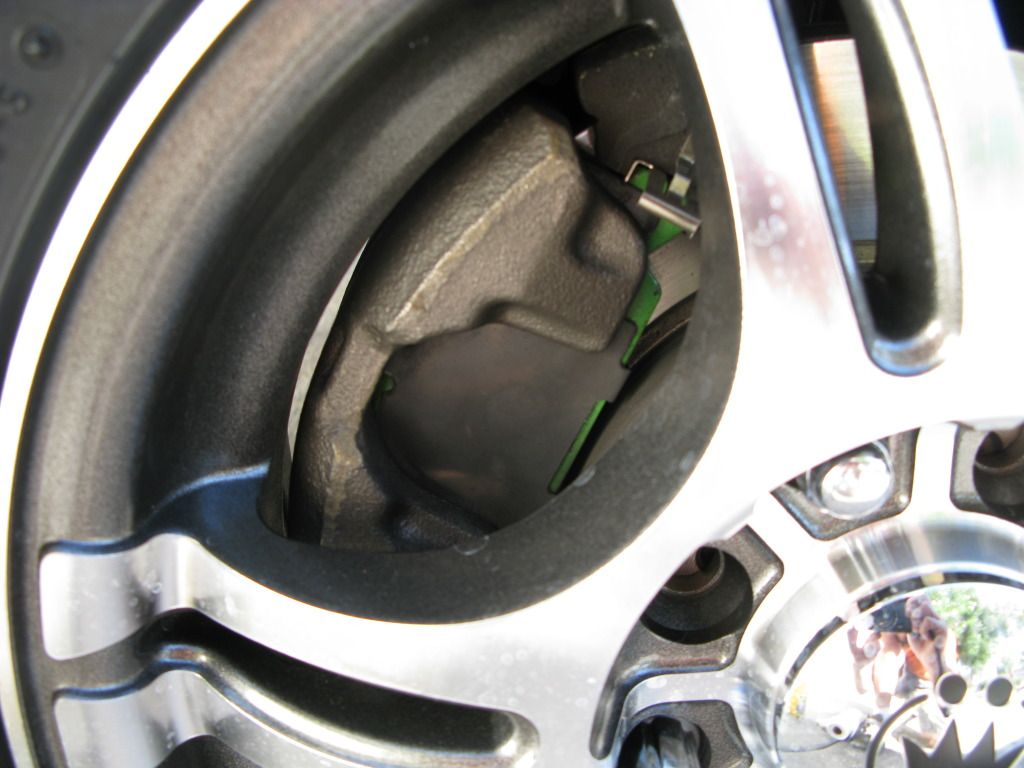 These are 13x5.5 offset 38 Konig Incidents. If you are in the market for new aftermarket wheels and either have a Metro or Swift GA or have done the CRX caliper swap
http://www.teamswift.net/viewtopic.php?f=10&t=1657&start=75#p407215
these only weigh 11lbs and are available at discount tire direct for $300 for the set, shipped. I have saved more than 24lbs in unsprung weight vs. the Acura wheels, lowered the cars CG, and they are the same width. The problem is finding good tires--the same Falken Ziex 912s are decent and available in 185/60R13, but I am pretty sure that's your only option in the U.S.
_________________
Quote:
No one expects the Spanish Inquisition!
Spanish Inquisition Racing chip burning service--build yourself a custom chip!
http://www.teamswift.net/viewtopic.php?f=17&t=57216