Here are the pieces I finally got from Speedway Motors, in case anyone is following: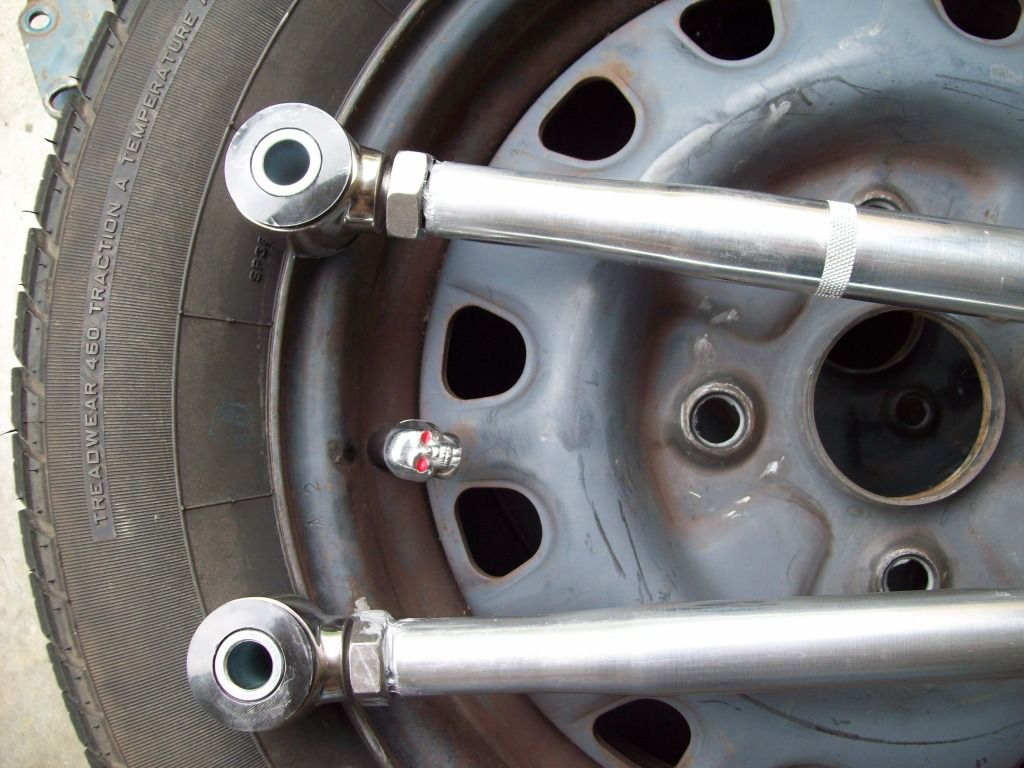 And on the car: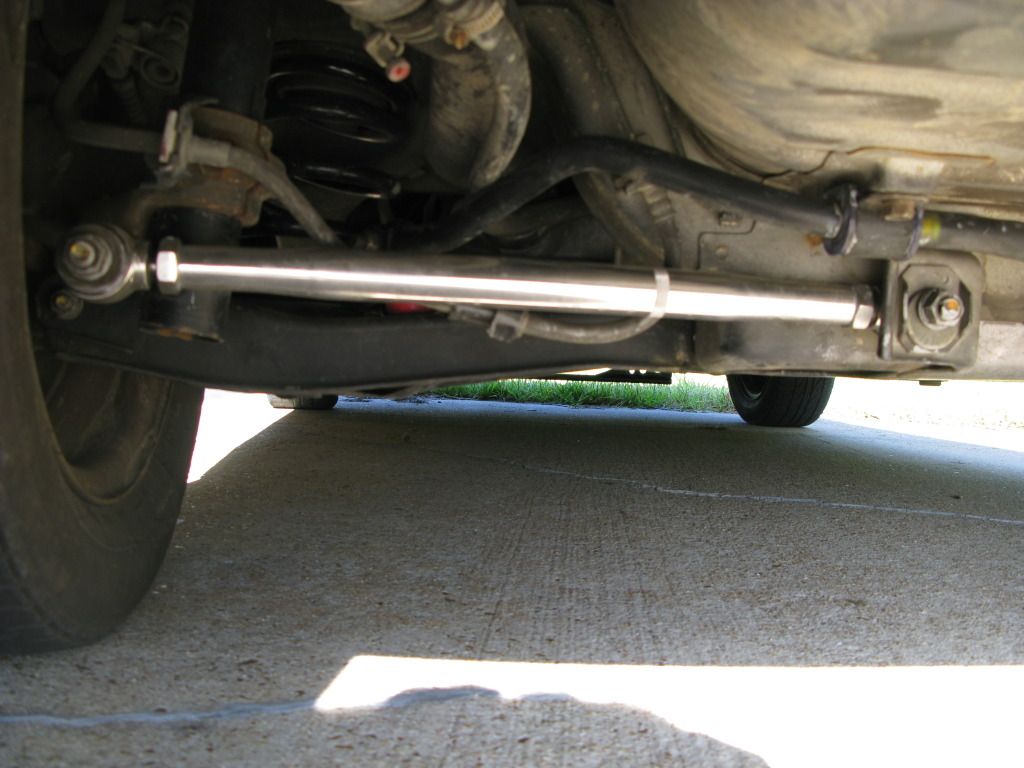 Item#
Item Description
Qty
Unit Price
Ext. Price
91008051-STR Stainless Steel RH Rod End 2 $14.99 $29.98
91008052 Stainless Steel 4-Bar Rod End - Straight Shank/LH Thread2 $17.99 $35.98
106362131 Afco Swaged Aluminu m Tube - 13.5" 2 $12.99 $25.98
91001156 Stainless Jam Nut, 5/8" RH 2 $2.99 $5.98
91001056 Stainless Jam Nut, 5/8" LH 2 $2.99 $5.98
Total with NA shipping was $120.
I went ahead and included the part numbers for everyone because the rod ends were actually very hard to find--heim joints are fine, but I actually think these are better because they don't need to handle misalignment and are actually stiffer as a result. The nylon bushings are also much stiffer than poly while remaining SCCA legal in my class (I think...) if anybody else is in the same predicament.
I should probably replace with 1/2 inch bolts but the original hardware was close enough and I haven't had any problems simply ignoring the slight tolerance mismatch in mounting hardware for now. The rod ends are miraculously so close the the width of the original that it is like they were made to fit. No weird clunking, no binding, just less tendency for rod flex to trigger snap oversteer on corner exit. Hooray!
Note: One of the aluminum swedge tubes had bad threads when it arrived. Speedway sent me another one, no questions asked, but remember to slather your bar ends with anti-sieze as a precaution regardless. Removing the bar end from the bad tube was a minor struggle.
_________________
Quote:
No one expects the Spanish Inquisition!
Spanish Inquisition Racing chip burning service--build yourself a custom chip!
http://www.teamswift.net/viewtopic.php?f=17&t=57216