Sorry about the lack of an update guys, 12 straight hours working on the car (10am-10pm) really takes a lot out of you, enough to where I pretty didn't even feel like getting on here, lol.
Here are some pics of where I was at as of 4pm yesterday: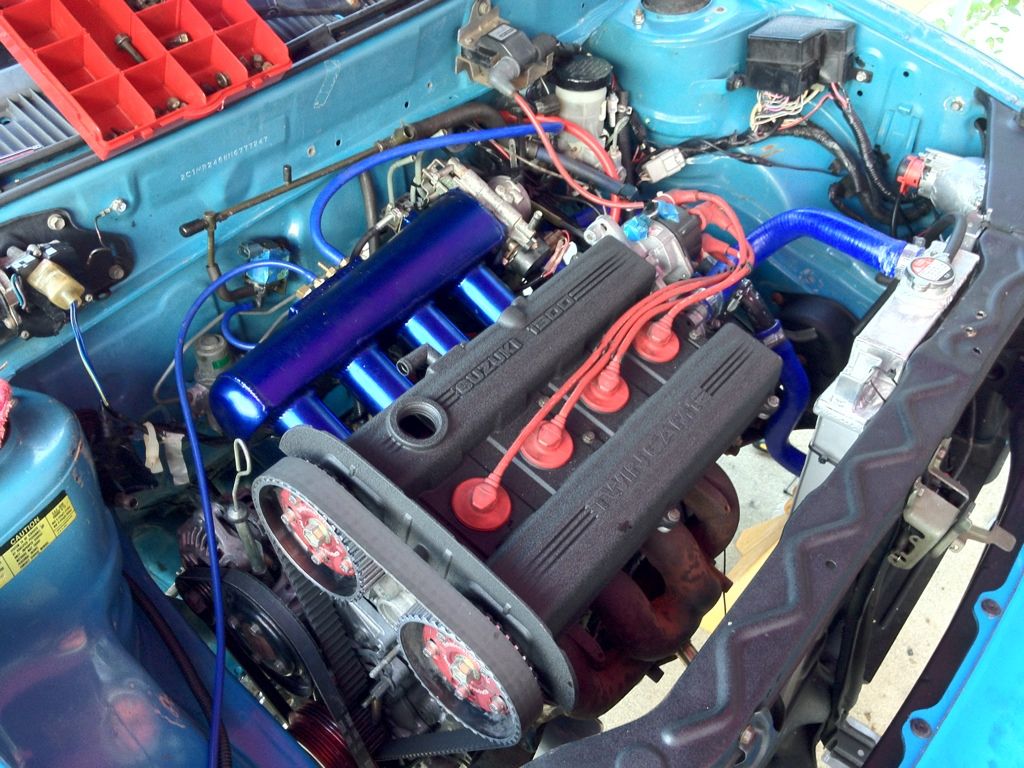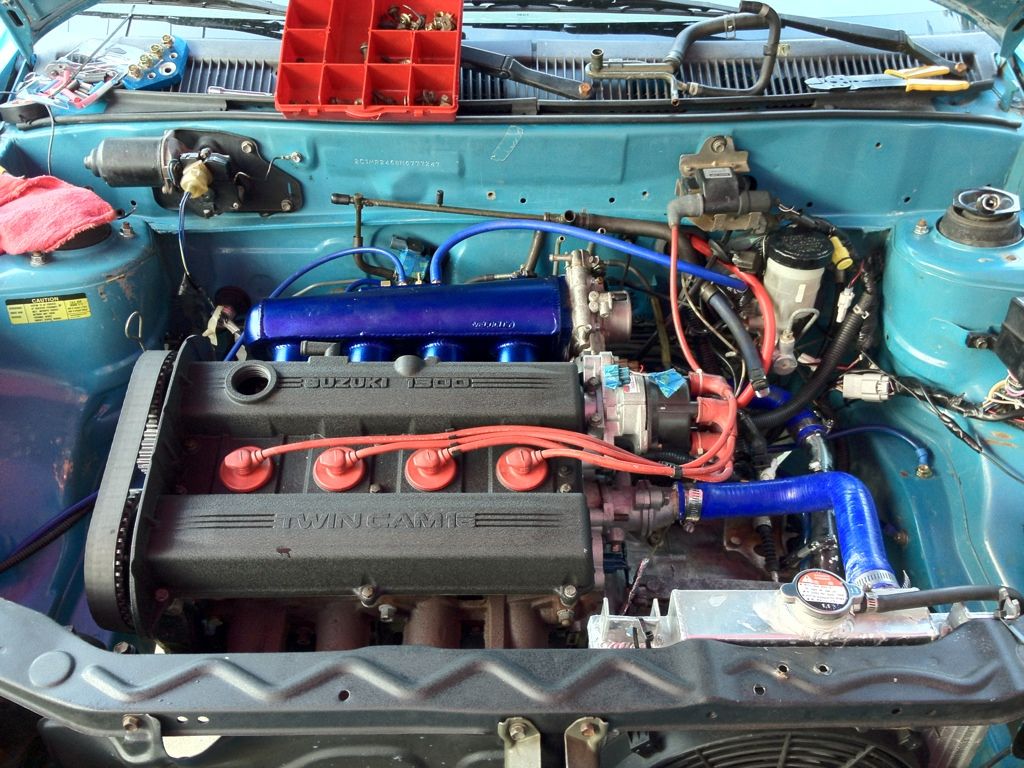 And where I finished at 10pm: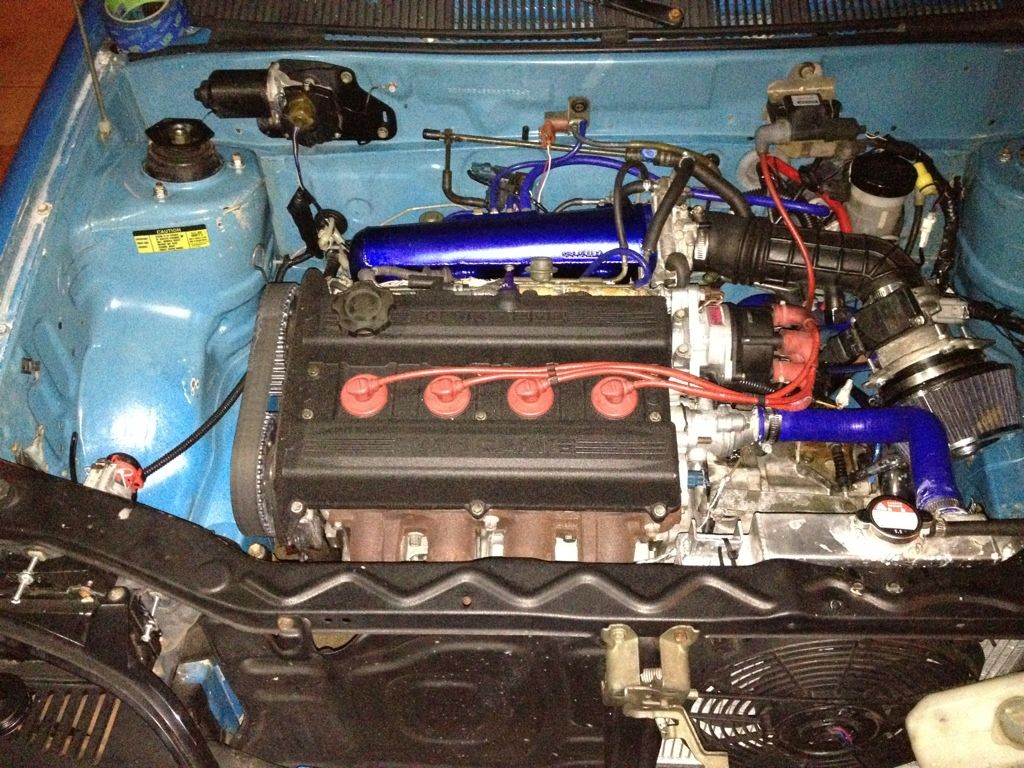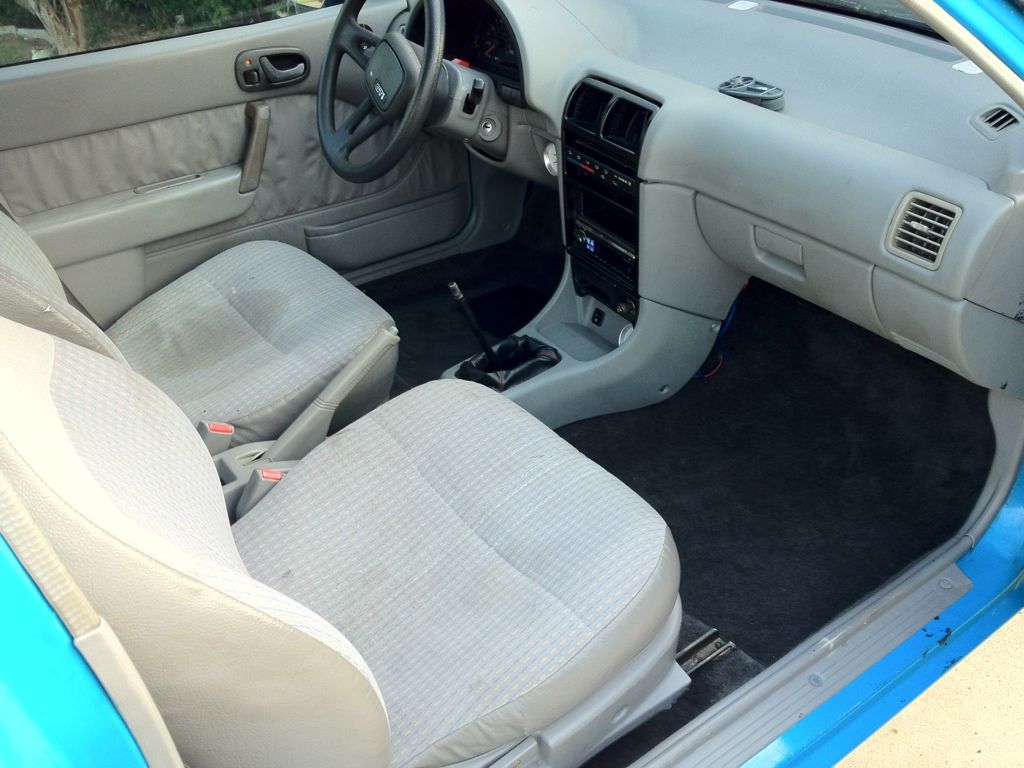 Put power back to the car, so far no issues with wiring or grounding. My horn works much better than before (sounded like a dying cow before and made the radio click when pressed).
I have run into some problems with the intake manifold though.
The car doesn't want to idle and i'm spewing coolant everywhere. It was dark when I tried to crank it so i'm about to head back out to work on it some more during the daylight.
The car is back on the ground. We wound up cutting 1 coil out of the front springs, along with the new Excel G (kyb-gr2s), and new ball joints.
I'll take more pics today and will update this as soon as i'm done.
Kyle
_________________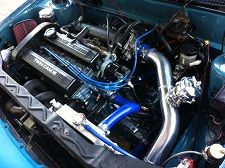 92 Metro Turbo-G13b Swap - too much stuff to list
95 Metro 4/5 Sedan - Daily Driver Status
2014 BRZ Limited in WRB - The car payment