This installation, so far, is on-going, but hopefully not for too long. As I posted in my [url="http://www.teamswift.net/viewtopic.php?t=56113"]'build' thread[/url] I'm going to go the poor man's route and do a short ram intake using a 318 carb hat, Spectre piping, and a cone filter.
Here's how I've fared so far after doing the quick test fit without modifying the hat.
This is the stock air box mount position.
*Apparently I don't have the picture of the stock mount position on hand, I will get one soon.
And here is the 180* mount position. You may not need to do this switch around, but at the time, I felt it necessary.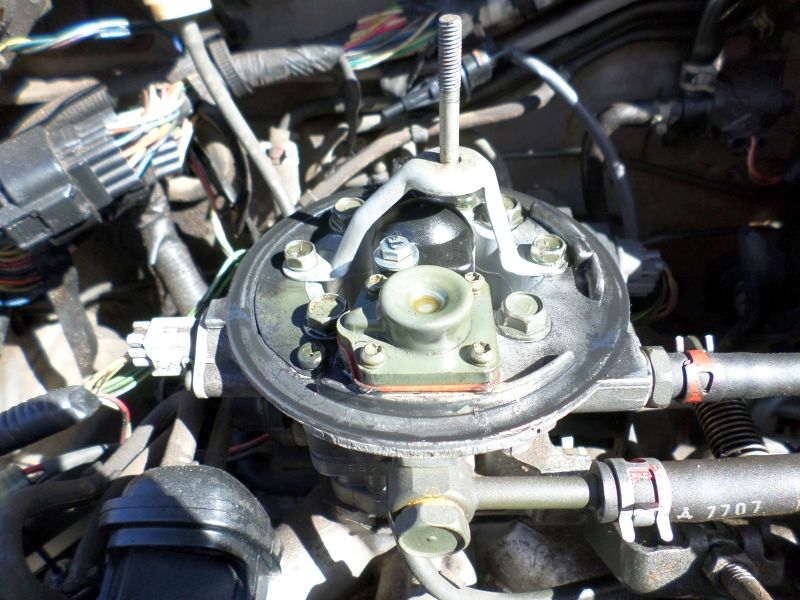 I opted to get rid of the metal support after trying to use the carbide bit on the Dremel to enlarge the mount hole on top. Rather easy to do; use a screwdriver to bend the metal towards the center in two places side by side, then pry the rest of the support out.
This is how it turned out, not too shabby.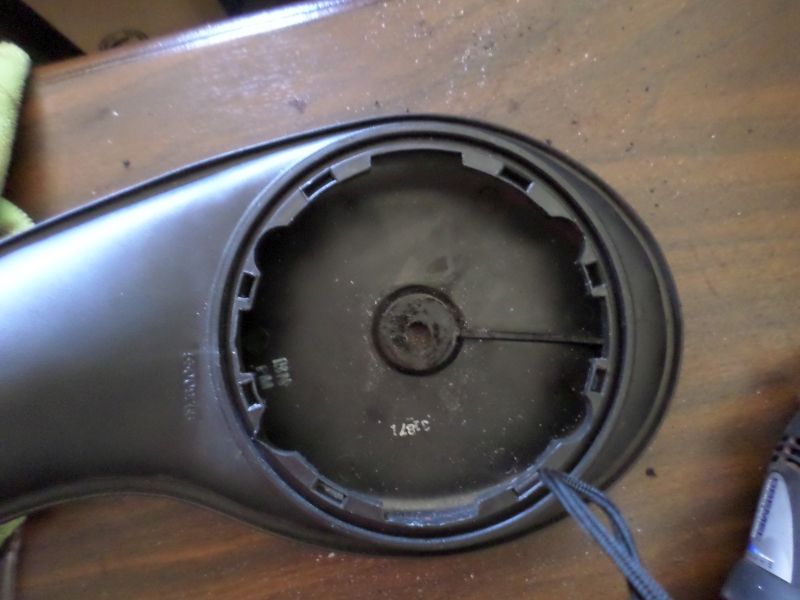 The first Dremel trim on the air hat.
And the second trim. You can see I did remove a little more material.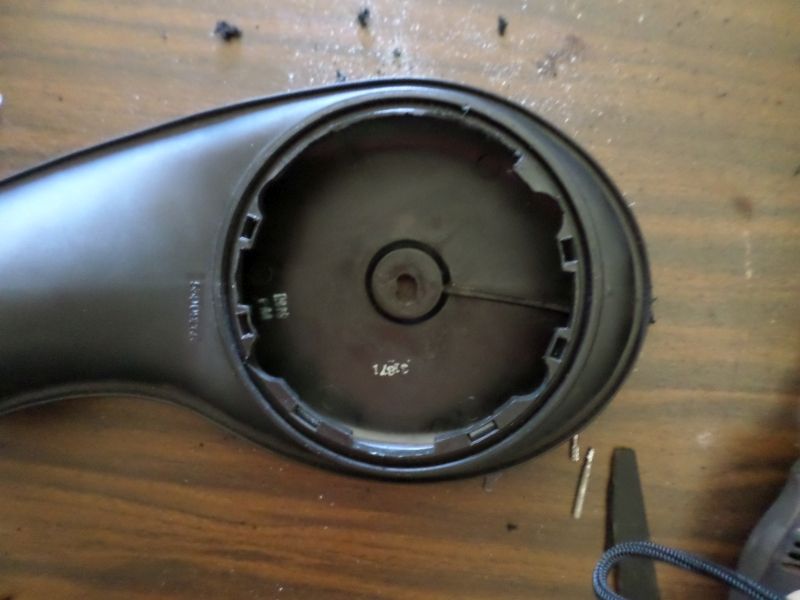 Measuring the Metro TBI diameter. It's a hair under 5".
The Jeep's top hat is a bit over 5".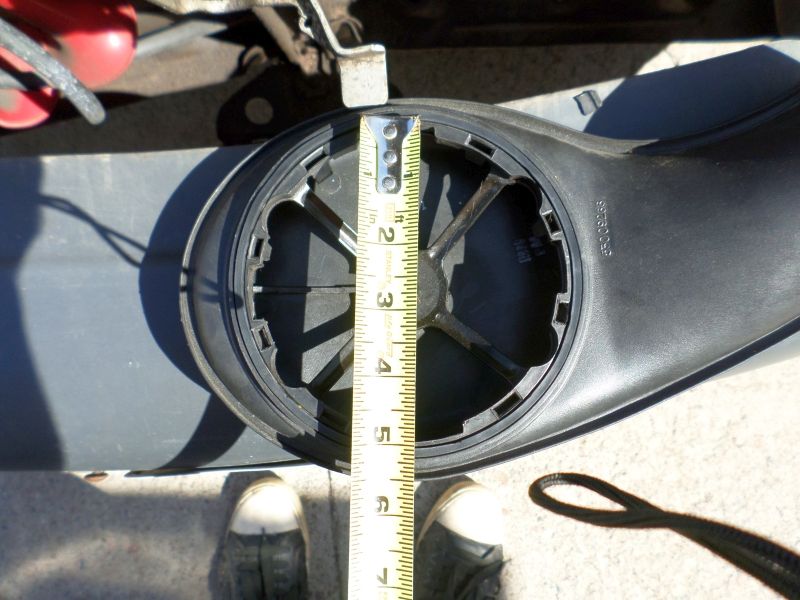 The plans next are to enlarge the mating surface using a plastic disc which will keep the seal between the TBI and the hat, using a washer to cover the hole that needed to be enlarged for the wing nut on top so the hat could fit flush down. From there, we will create a hole on the side of either the top hat, or lengthen the wires for the AIT sensor so it can mount on the plastic Spectre 90* bend we will be using.
As far as the PCV hose will be concerned, I will be routing that to either the intake duct, or better yet, a canister which will capture all the oil due to the large amounts of blow-by (damn that burnt valve).
Updates this weekend!