paul,
pull the black tin cover off the end of the transmission.
there's a yoke that holds the ends of the shafts in place.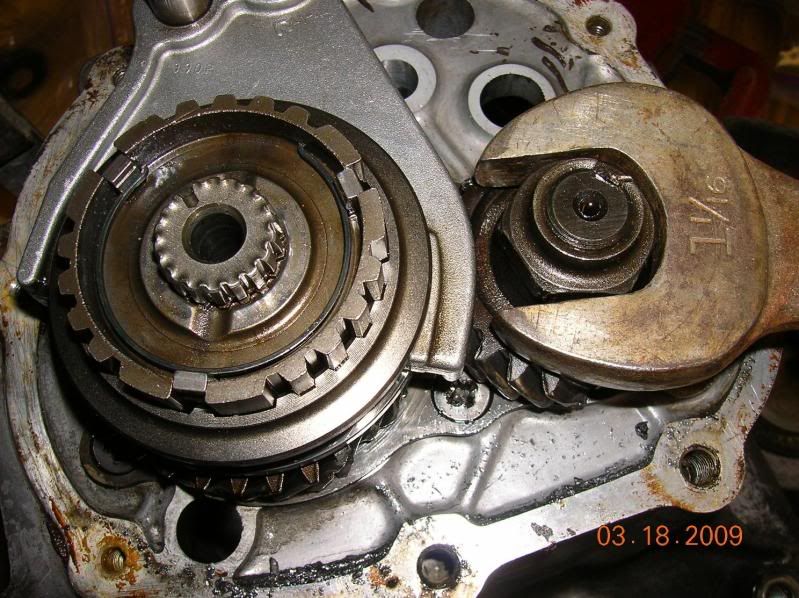 make sure that all the phillips head bolts are tight and that the yoke hasn't drifted.
if the ends of the shafts move away from each other, this is what you'll get: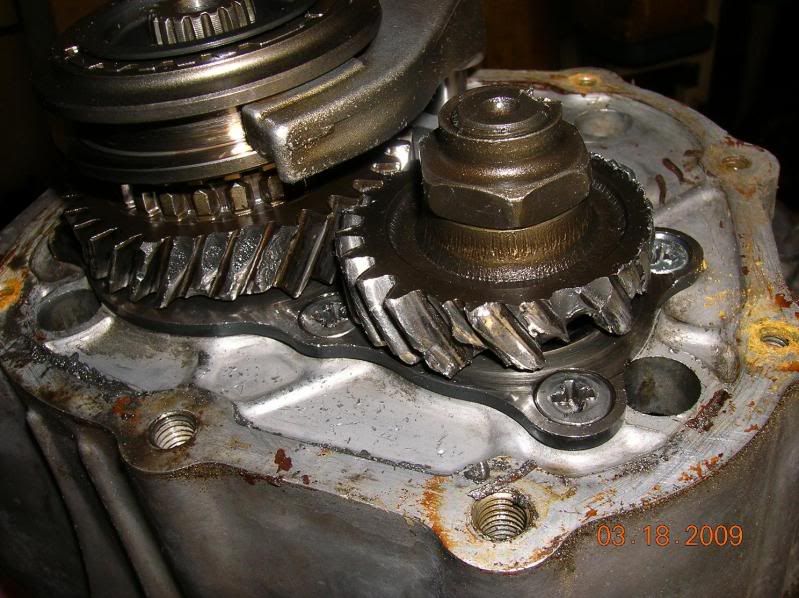 (example is an XFi tranny bolted to a GTi and then spanked...)
it's worth a shot before you condemn the transmission.
But keep in mind, if the gears look like the pictures above, the broken teeth can circulate through the case and case havoc with your ring and pinion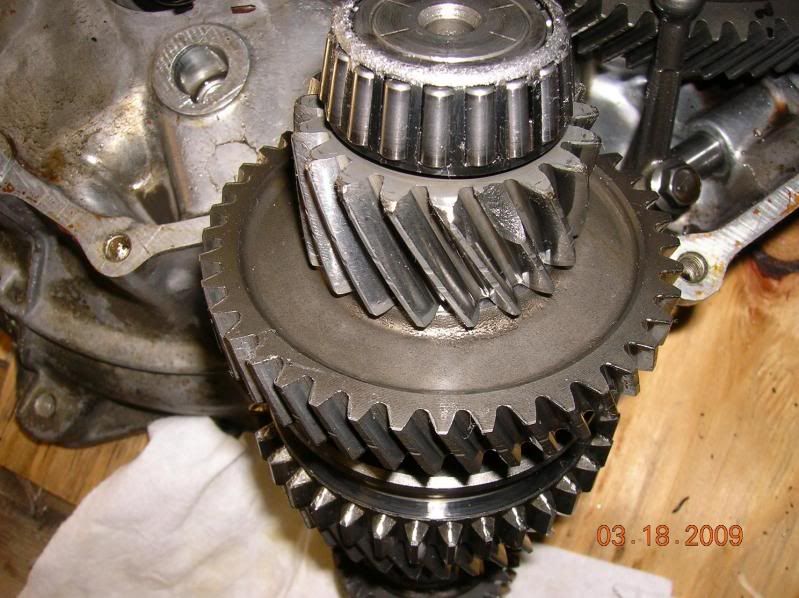 If not, you can just swap in a new set of 5th gears.
Thank You Richard!!!!!!!!!!!!!!!!!!!!!!!!!! Will check tonight.