Well, I have come to the evidence that these could be useful to others, my toy plans are on ice for at least a year.
I have more precious stuff in the basement but I'm not ready to let them go.
Someday again, another swift, when I'll be ready.
Will box, measure and quote for all shipments.
Prices are in $USD.
Paypal + 3% and email money transfers are possible for Canadian users. We can discuss this further when we come to an agreement.
Prices are firm and just. If you want to negotiate, the next guy that comes in and has money in hand and wants to buy at the asking price will get it.
If you buy more parts I will deal in your favor, aka, save you a few bucks for buying more than one thing.
Exterior Body parts
:
Mk2 front bumper, with upper part: 120$
GT side skirts, they have seen better days, not cracked or broken but have a few screw holes and putty: 90$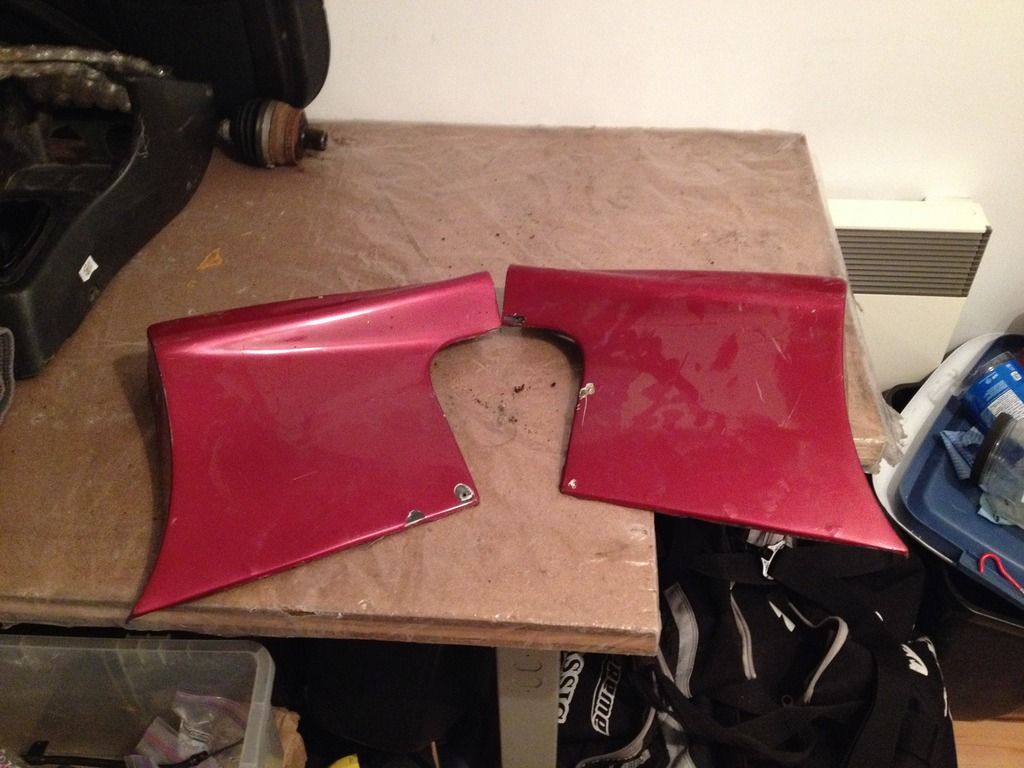 fuel door, no rust :20$
Rear taillight set : 75$
Both sides painted mirrors : 60$
Left side mirror electric mirror, one broken tab, replace it with yours that is not broken : 15$
Left side non electric mirror, one broken tab : 5$
Interior Parts
:
Lower center console : holes drilled to accomodate 2 gauges :15$
RARE Rear seats, black and red plaid, found only in 89 GTi : excellent condition
SOLD
Mirror electric control : 15$
Rear windshield control : 20$
2x Rearview mirrors : 10$ each
Engine Parts
:
Valve cover : grey, excellent condition
60$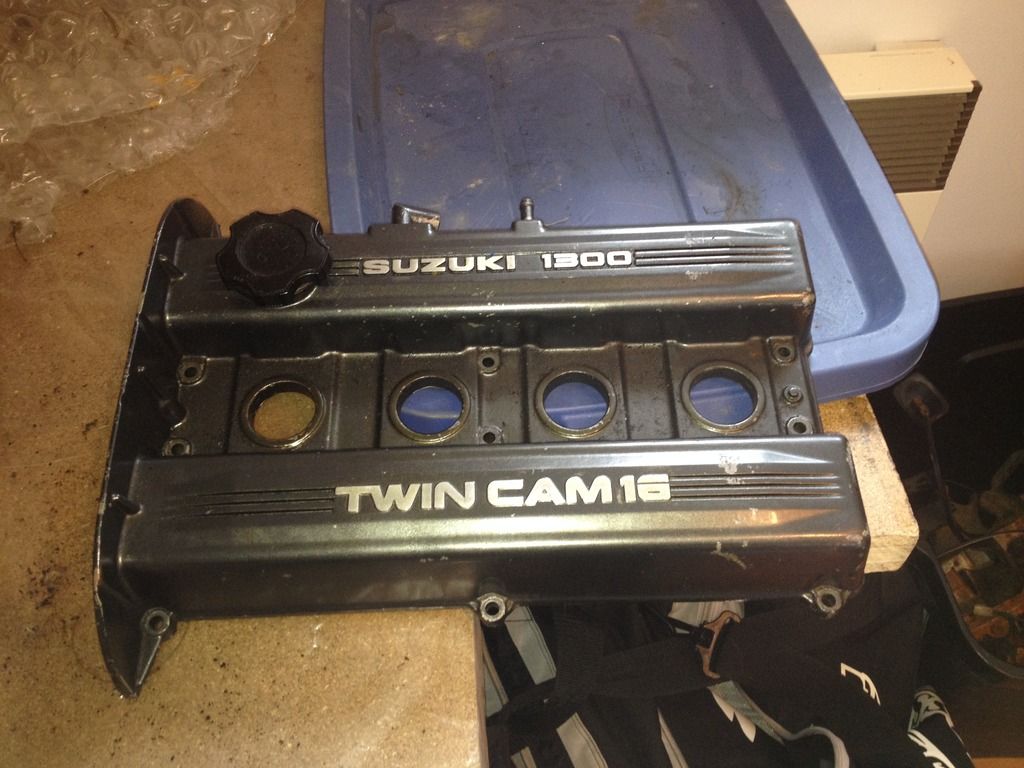 GT bare engine block : (Crank, guards and rods are
SOLD
)
After the gasket blew on my newly bought turbo'ed GT, i had left the car for about 2-3 weeks parked until i decided what to do with it. We started to open it up and the water that went in started up a little rust. The pistons i was going to get for turbo application 2.0 were forged so the low comp 1.3 16 valve sohc ones went to recycling, one had taken a beating as well so it was no go anyways. A friend and I honed the sleeves to take the light rust off. We didnt go aggressive. And it stayed that way. Needs minor freshening. 125$ for the short block
If you want the whole shebang of parts surrounding it we can discuss. All or most are at the bottom of the list.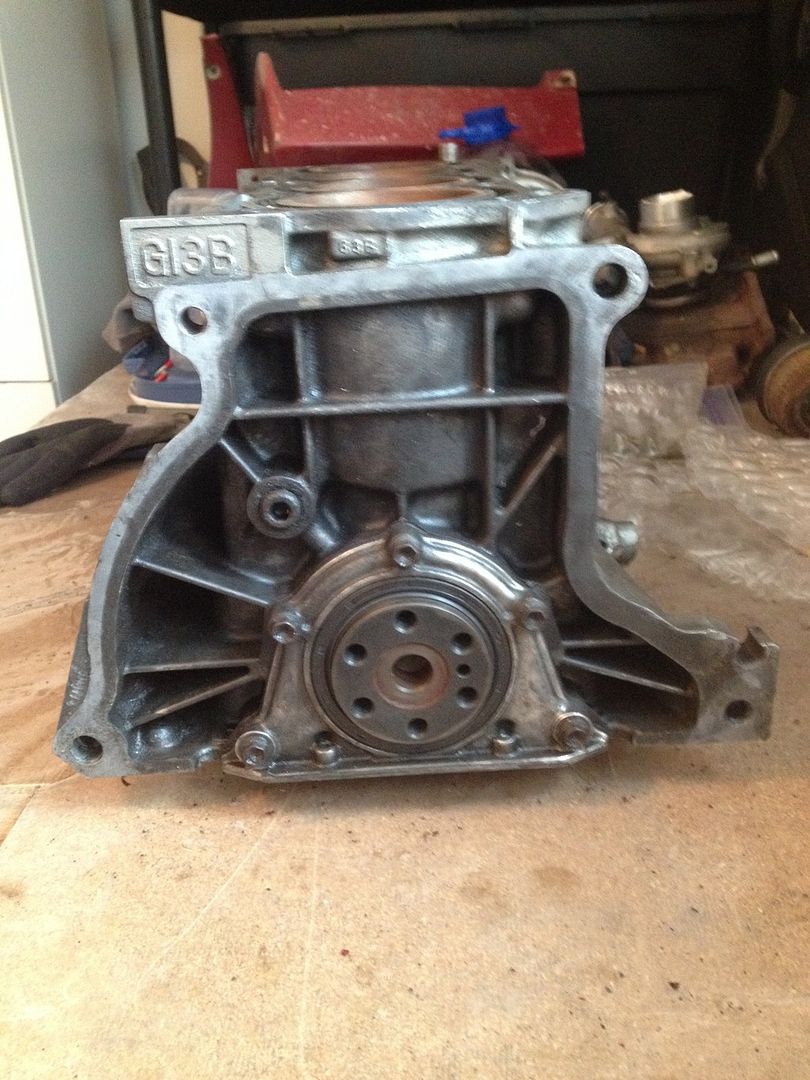 GT Oil pan modified for turbo feeding, (oil pick-up SOLD) : 45 $
Oil Filter Relocation Kit : comes with thick rubber hoses, a remote filter flange, etc. pics tell all : 75$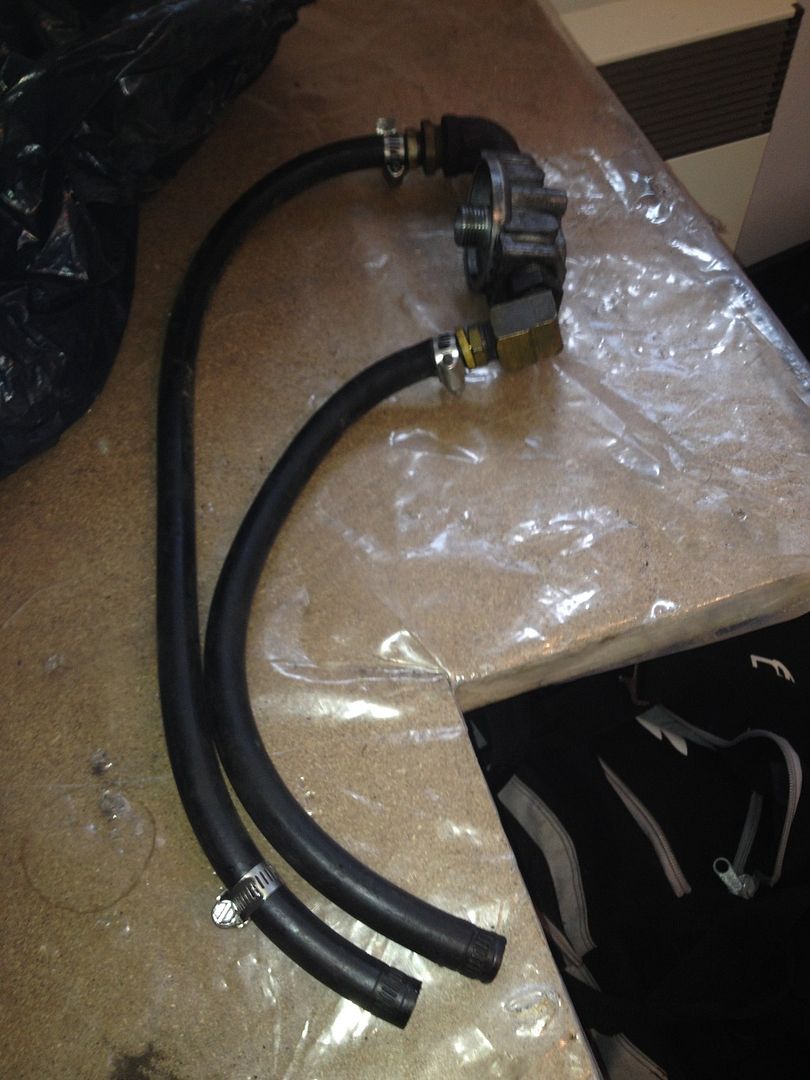 Turbo header t25 flange, clean welds : 150$
t25 downpipe : 50$
2 x MAF sensor : 75$ each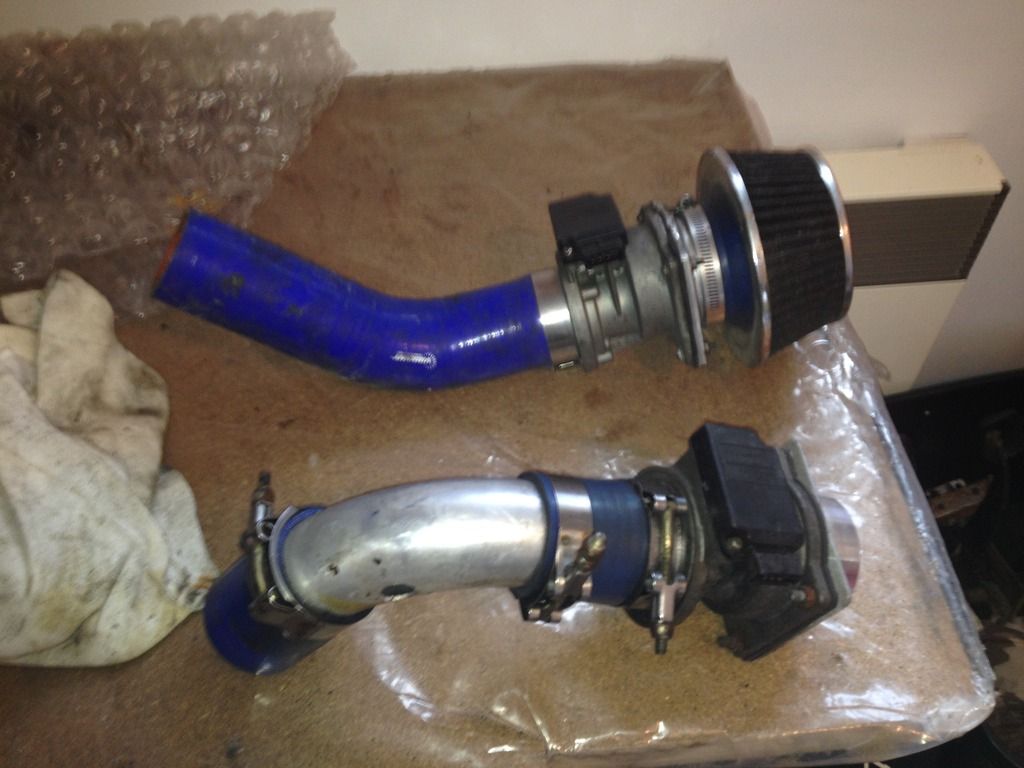 thermostat : 25$
oxygen sensor :
SOLD
water temp sensor : 10$
starter : 45$
Ignition coil MSD : 45$
distributor cap :
SOLD
spark plug wires : 25$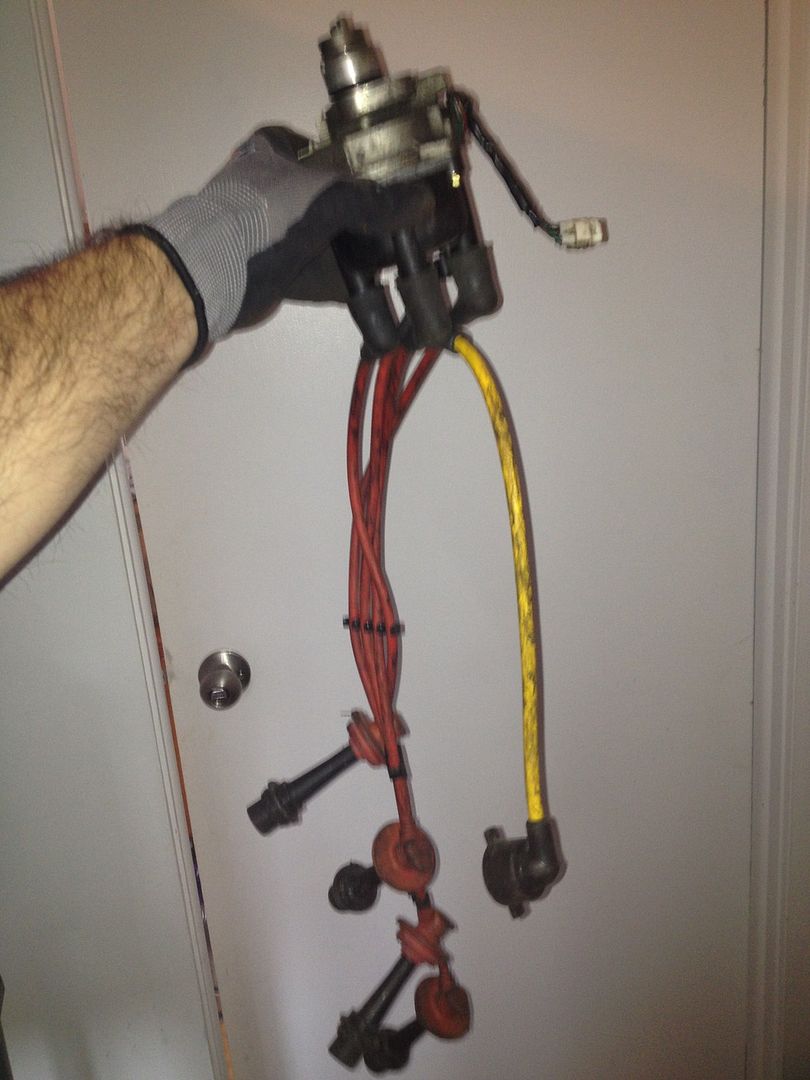 noise reducer(i think?): 20$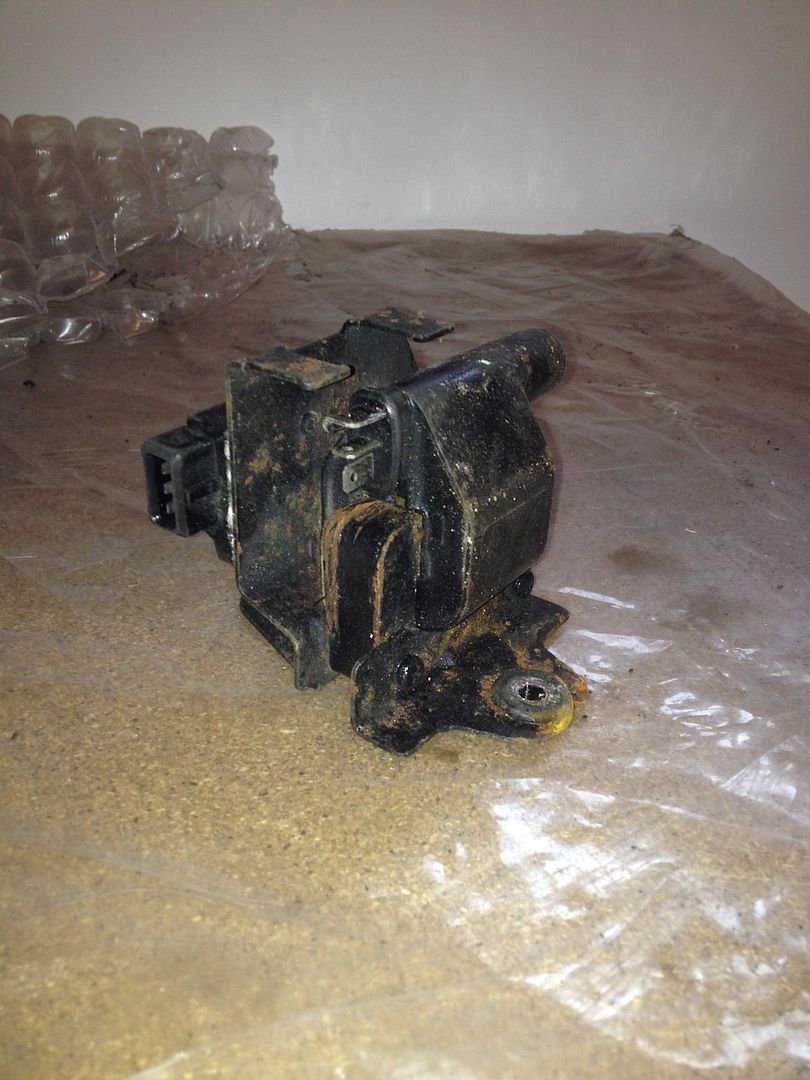 4 puck ceramic clutch and Vaico pressure plate : 75$
intercooler, 17.5 L x 2.5 W x 6.5 H : 85$
DRL module, in that time was Canadian spec cars : 20$
(not sure if these are geo metro or gti brake components can someone chime in?)
Brake master cylinder : 40$
brake slave cylinder : 15$
Rear set of GT knuckles, one bearing is good, the other didnt have the cap = rust, i would replace it, DOES NOT come with the caliper brackets:
SOLD
Windshield washer bottle, with 2 motors, one worked and the other (rear most likely) wasnt wired in and a screw in the out hose : 20$
Waterpump : 25$
Idle Air Control Valve, getting hard to find, with the hoses : 65$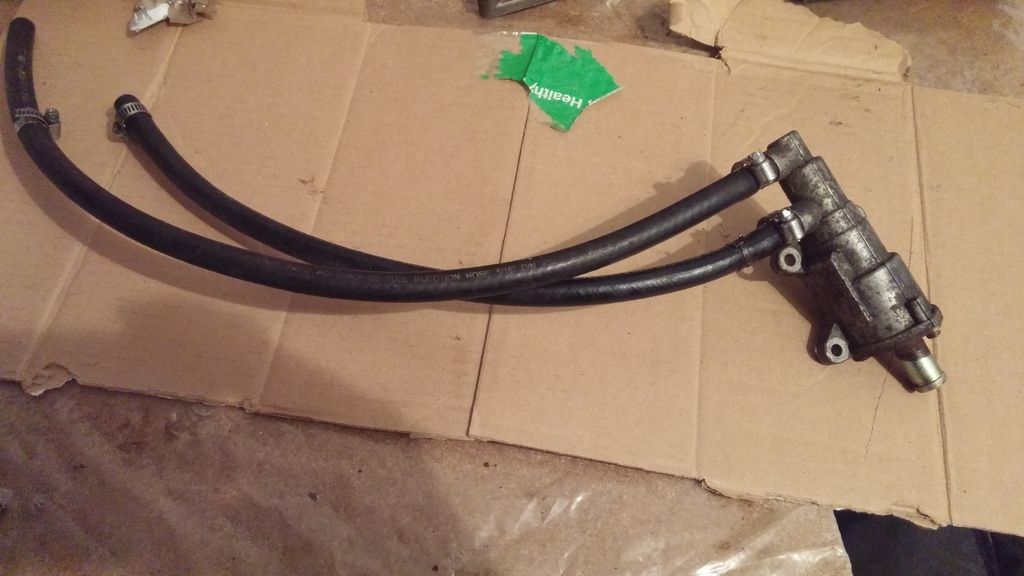 SOLD parts :
-Flywheel
-Window motors + regulators
-93-97 corolla headlights + turn signals
-Distributor
-Twin Cam head
-Crankshaft, crank guards, piston rods
-Alternator
-wiper motor
-calipers and brackets
-brake booster
-rear defrost and fog lights switch
-Rear bumper
-02 sensor
-oil pick-up
-transmission
-rear calipers
-rear knuckles
-rear seat set