We had a great day at Westiva. Couldn't have asked for better weather... 30°C/86°F with hardly a cloud in the sky. This was the first year we've invited other econoboxes from the same era as our Festiva and we weren't disappointed, two members of the Teamswift.net forum joined us for the day. First to arrive was 3cyl_overkill and his 89 Swift GS sporting a well built 1.0L 3 cylinder turbocharged engine running upwards of 16lbs of boost on stock engine management on 94 octane gas. Interesting bit about his car is that it was originally from Holland. wgotzmann and his wife from Spruce Grove AB were next to arrive. Theirs is a 1990 Swift GT that they purchased new in 1991 and have thoroughly gone over the car in the years they've owned in. The engine bay sports a 1.3L DOHC turbocharged engine, the paint is all original for the most part, very little rust, all in all a very nice example of the breed.
Casey's car. Minus a hood... it's having some rust repairs done.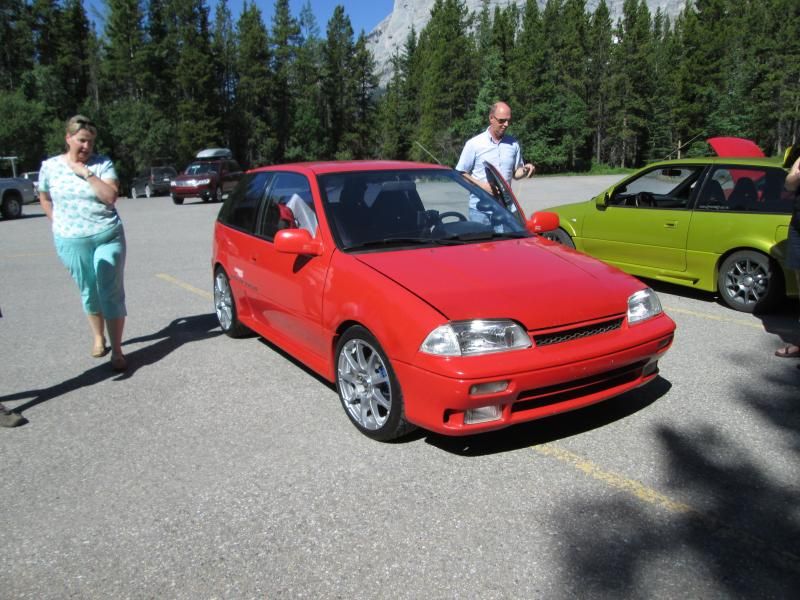 A couple of shots of Wilf's car
I know this is photo section but to be honest I forgot to take a lot of photos so I'm hoping the other attendees will add to this thread in short order. I know the some GoPro footage was taken as we cruised from Wedge Pond up to Boulton Creek.
Now on to the Festivas. Sharon and I were there of course with my car and my daughter's '93 B6 GL. Worked on mine til late last night getting the replacement hatch installed along with the new speakers in the passenger door.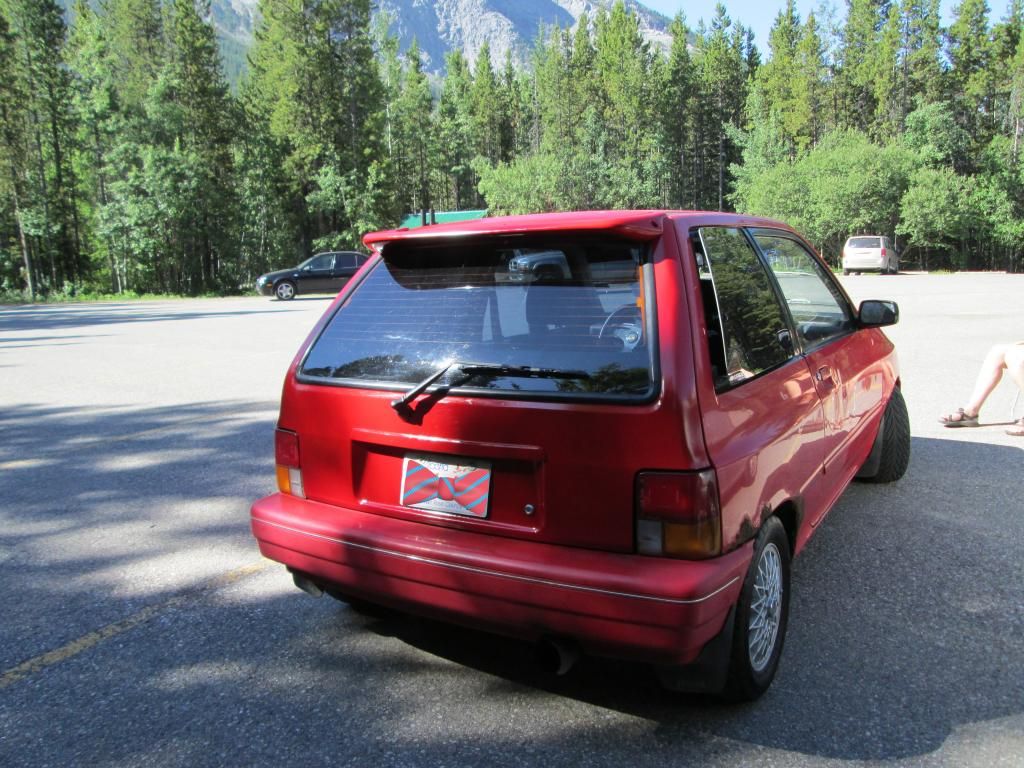 Also in attendance from the Fordfestiva.com forum were Brad (littlehoe) with his '90 from Prince Albert SK. Bob II (bolokid) and his son Bob III drove their '91 auto with the freshly rebuilt engine all the way from Pasco WA. The car had only 300 miles on the engine prior to making the trip! Tom (tommychu) was there as well with his lifted Kia Sportage as his Festiva is still out of commission. At least he kept it in the family Kia built with Mazda FE-3 engine!
Here are some of the photos I took.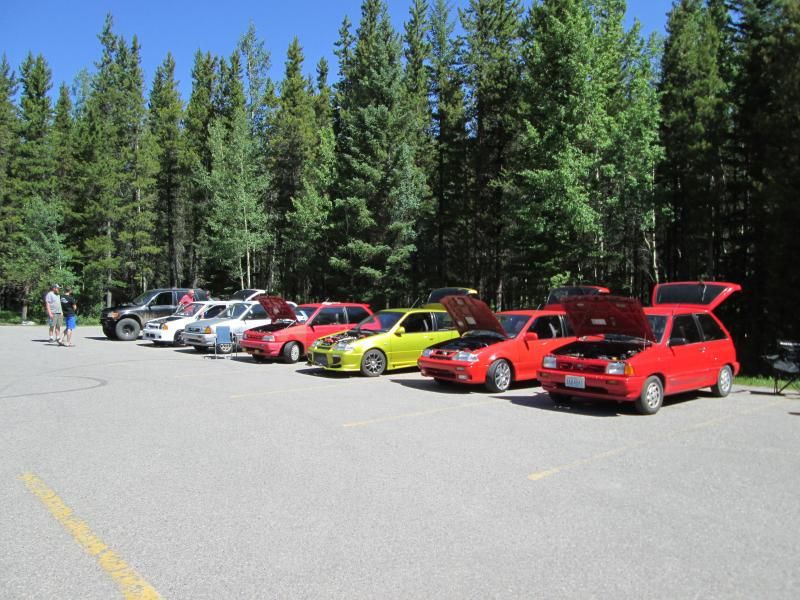 From left to right: Tom's Sportage, Brad's '90 Festiva, my daughter's '93, my '92, Casey's '89 Swift GS, Wilf's '90 Swift GT and Bob II's '91 Festiva.
Winner of this year's long distance award went to Bob. He beat out Brad by about 40km/25miles. As mentioned Bob's rebuilt engine only had about 300 miles on it prior to starting out. He has also added A/C and power steering to the mix. He told us the car ran great and cruised at 70-75mph without too much fuss.
Bob's tidy engine bay.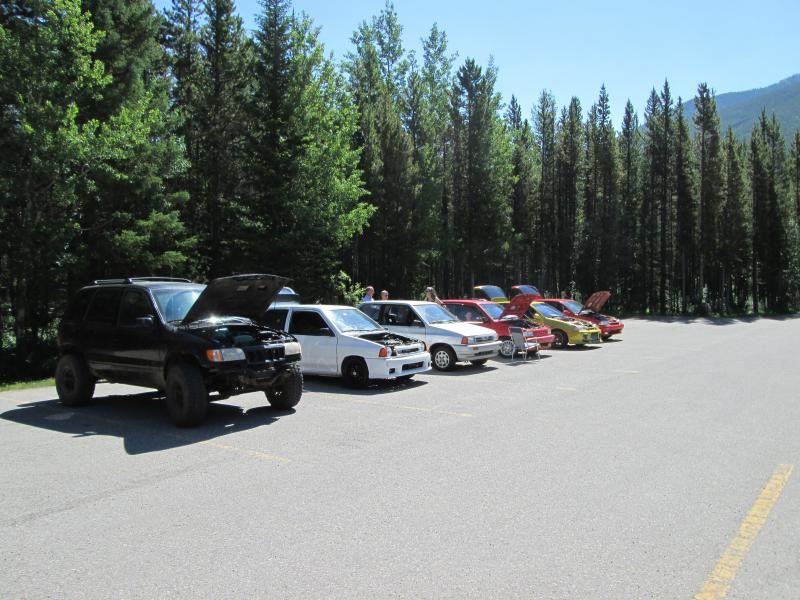 Taken just before the Bobs arrived
It was great to have Casey and Wilf there with their Swifts. Everyone enjoyed the day, the ice cream was great and the water at Upper Kananaskis Lake was refreshing to say the least! Already looking forward to Westiva 2015 (tentative date, July 11. Start your planning now!)