First, let me say that I am no 'solar guru', but have had solar panels for at least 15 years.
Several years ago I purchased a 24 volt inverter with a lifetime warranty from an unknown company in Fort Worth, Texas: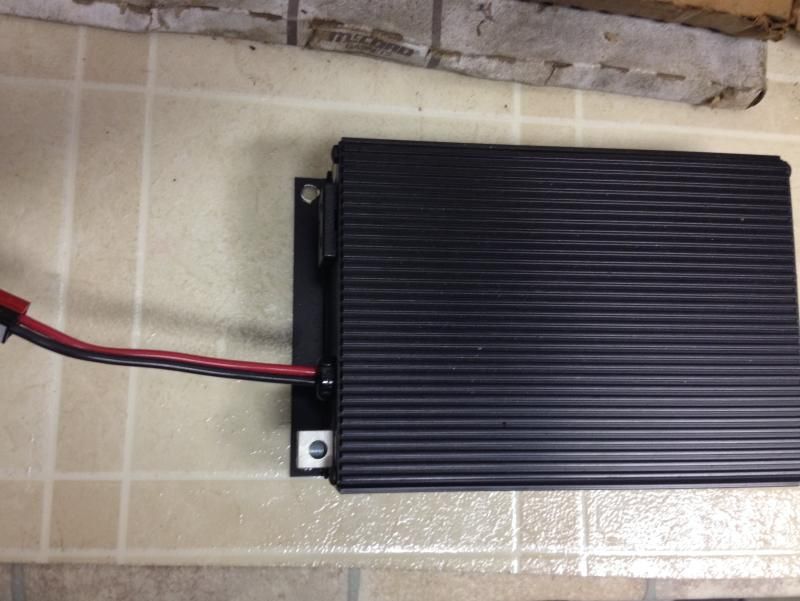 Currently (pun intended) they make units up to 6KW - and you can piggy back them if you want more power.
In order to wire it into the system, I purchased "Anderson Power Pole Connectors" which are a crimp type and the smaller ones look like this:
The $172.46 invoice included a lot more than the various connectors in the photo as you will now see...
I was tempted to cheap out on their crimper; in the end, I went all in. Here it is:
This crimper is so easy to operate, a 'cave man' can do it.
These crimpers come with a multitude of jaws, so you can adapt them to audio/visual, as well as power applications.
If you have large hands, it is necessary to be careful inserting the lead to be crimped into the actual hand held machine.
Otherwise, it gets 5 out of 5 stars.
I would recommend using this type of connector and crimper if you are adding some wiring into your automotive system.
You probably could consider this the "Snap On" of crimper tools.
Regarding the inverter, I would also recommend the inverter company for all your inverter needs.
It is hard to find a better inverter, or at least so it seems.
These are not affordable for most people, but are essentially bulletproof.
Typical for Texas, no?
If you are camping and don't want to experience an inverter fail, this would be the one I would bet on...and I don't bet!
Installing a sound system?
A solar system?
Upgrading some interior wiring?
Headlight relays?
Consider this connection system, and if you need reliable inverters, consider this type.
Hopefully someone has more experience with them than me and can chime in.
Ham radio operators, for example........