Figured some of the swift fans might enjoy this project I'm working on. I'm swapping a 92 Swift 8v SOHC 1.3L into a 2006 Joyner SandViper. I bought the engine from some drugged out kid in Phoenix for $160 with the intention of rebuilding it and adding a turbo. If you want to check out more about the buggy build process, I've got a build thread here
http://buggynews.com/joyner-800-suzuki-swift-1-3l-swap-t47879.html
, otherwise I'll update some engine related stuff here.
Some planned upgrades:
-75mm vitara pistons
-Custom intake/exhaust manifold
-T25 Garrett Turbo
-MegaSquirt v3/MS3X
-Boost Control
-Fully sequential MPFI
-COP Ignition
-Porting (especially exhaust)
Here's what the engine is going into (has since been repainted):
Here's the 92 engine with 160k miles before tear down:
Pulled off the dirty head
Lovely surprise thanks to the kid destroying the clutch prior to selling this engine to me. Those are all clutch fibers.
Made this little bracket to hold the main crank pulley to get the bolt off. It worked so well I had to share it. I was hitting that bolt with a 1200ft-lb impact hammer for about 20 minutes before making the bracket. Once I made that bracket, the bolt spun off with the impact in a few seconds.
After 25lbs of soda blasting
The H-beam rods and vitara pistons going into this build.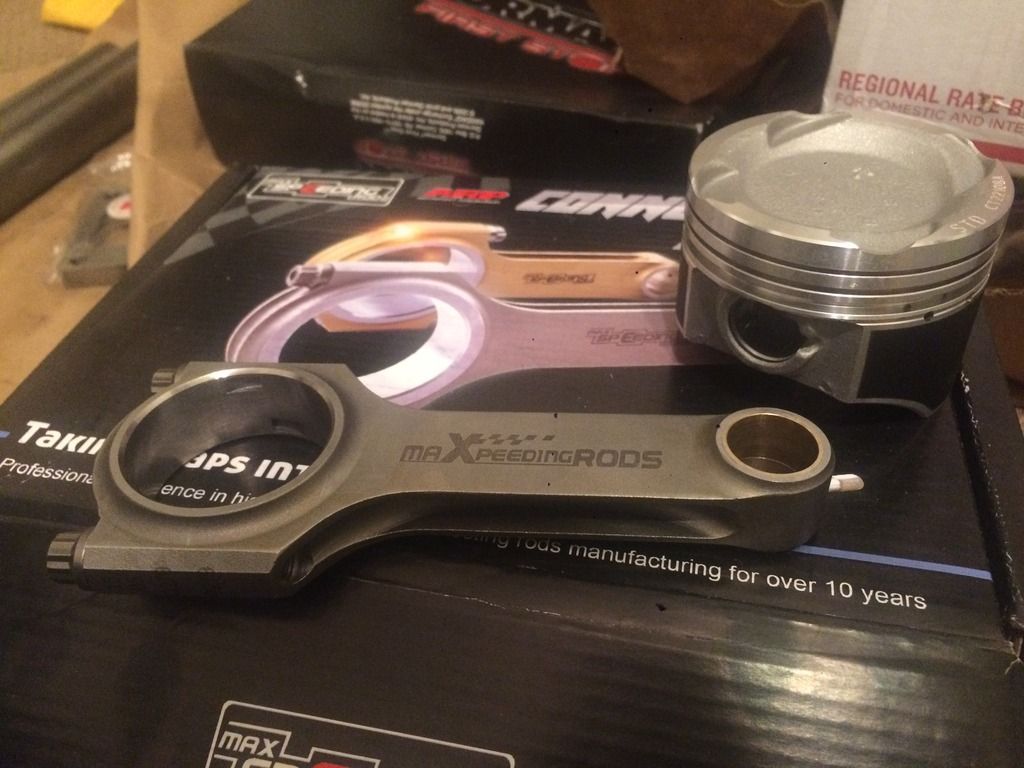 Block was dropped off to be bored out yesterday, so I should have some nice updates on the engine over the next few weeks.