Just wondering if anyone has done the "Big 3(4)" upgrade on a MK1?
Its adding better cables to the existing battery wiring, mainly to add better electric flow through the engine/car.
There a few videos online by mainly based on high end stereo installations.
http://www.youtube.com/watch?v=-b_ol7ORYHY
Here is the breakdown as far as I know:
#1) Battery Positive -to- Fuse -to- Alternator Positive
#2) Battery Negative -to- Car frame
#3) Motor block -to- Car frame
#4) Alternator Negative -to- Battery Negative
http://www.youtube.com/watch?v=K3EFGlHPFDk
Would this help? probably not much after the other cables are instaled
#5) Alternator Negative -to- Car frame
OKi, here come my questions : )
A) On the alternator which are my Positive and Negative cables?
I'm going to guess the thicker black cable with the bolt is the Negative.
And the white with red line would be the Positive
More importantly which wire would be connected to the Positive battery terminal? (white with red line?)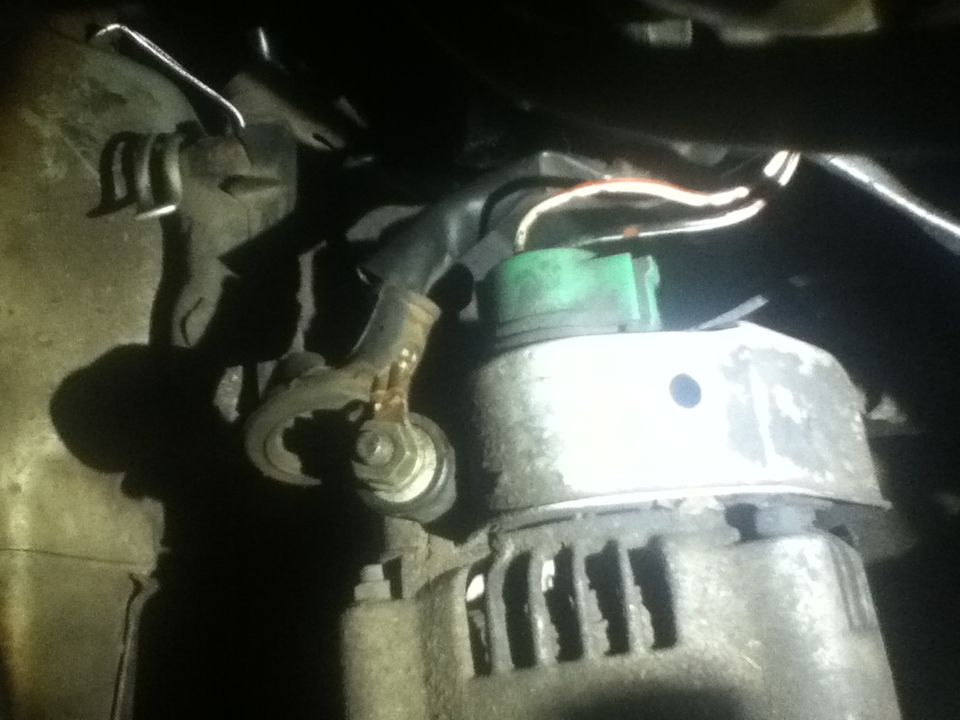 B) Do I need to add an extra fuse between alternator and battery?
What fuse would I need?
C) I was thinking of using 4 gauge cables that should be much better than the stock cabes.
Oh this was talked about here:
http://www.teamswift.net/viewtopic.php?t=9454
Thanks for any help/comments
Cheers