Nice weather today, the rain stopped for a week, so I had a look at the car:
Front hub was removed, driveshaft removed. The most work was getting the car up on the stands and ready as they were used on a different project...
I have not removed the right one, I assume the wear is the same. Removal of this is much more time consuming as I have to loosen a bearing unit attached to the gearbox.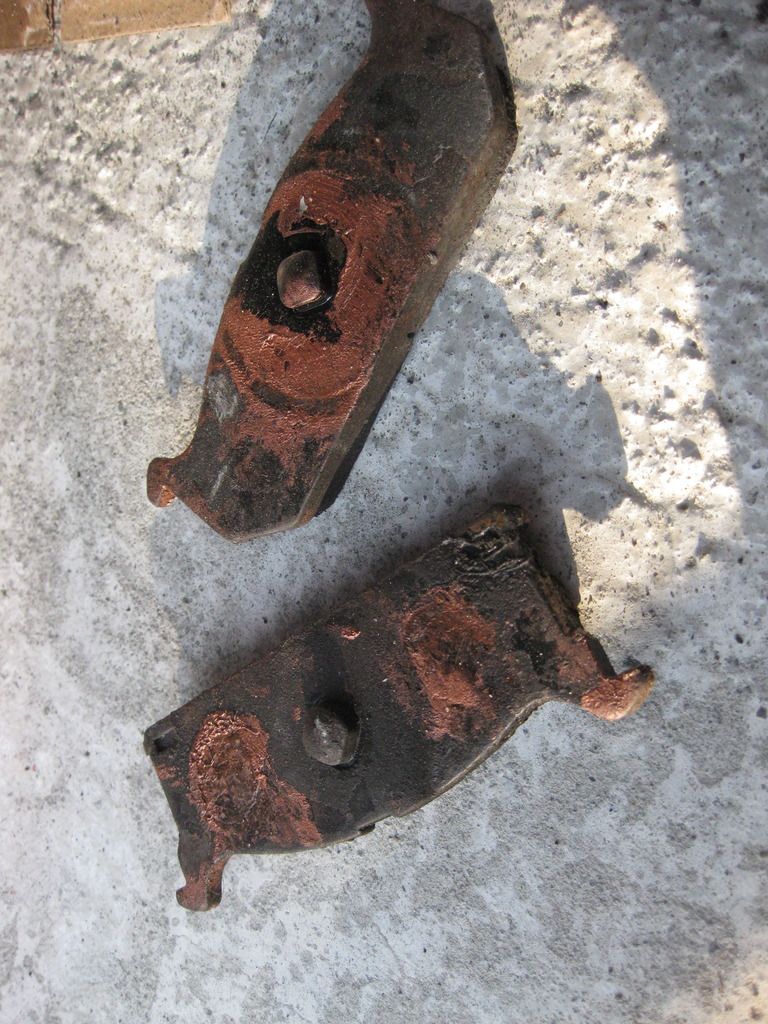 Inspection of the brake pad revealed the clips were missing from the last repair shop. Paid $1100 to repair the brakes last time, so forget it I am gonna do it myself this time. Also the slider clips was missing, so the brakes jammed and almost burned up. Brakes were taken apart, cleaned, clips installed and worked perfectly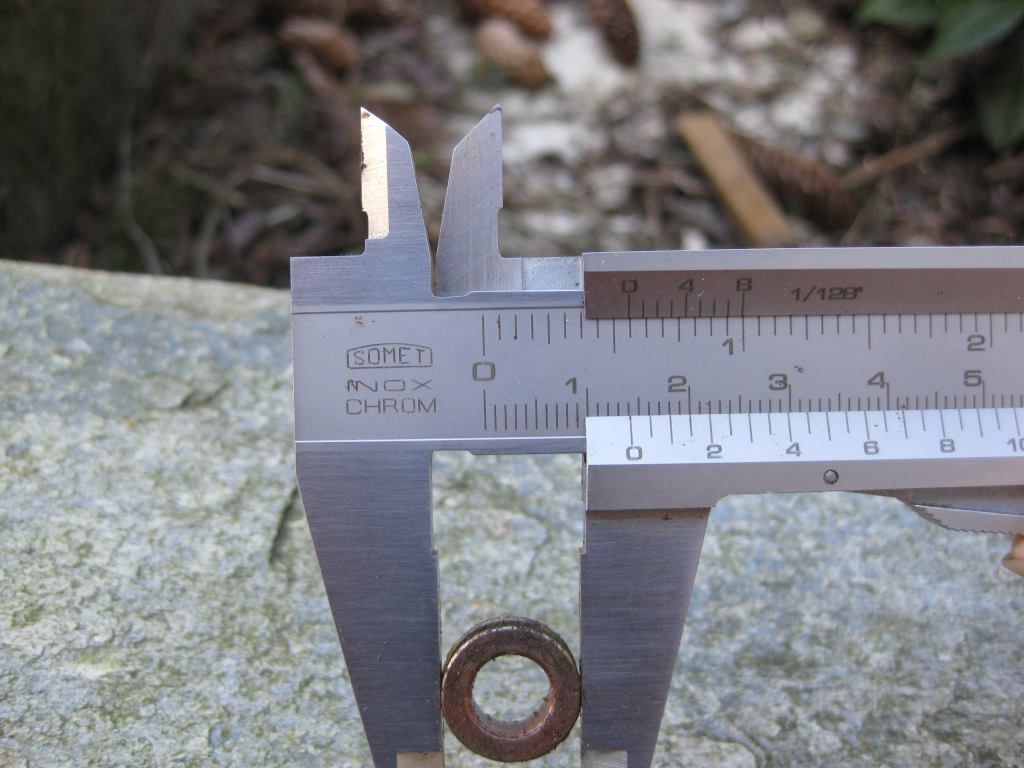 Two of these rings were also missing, have used 2x3 M8 washers meanwhile. Seems like the workshop forgot to install them also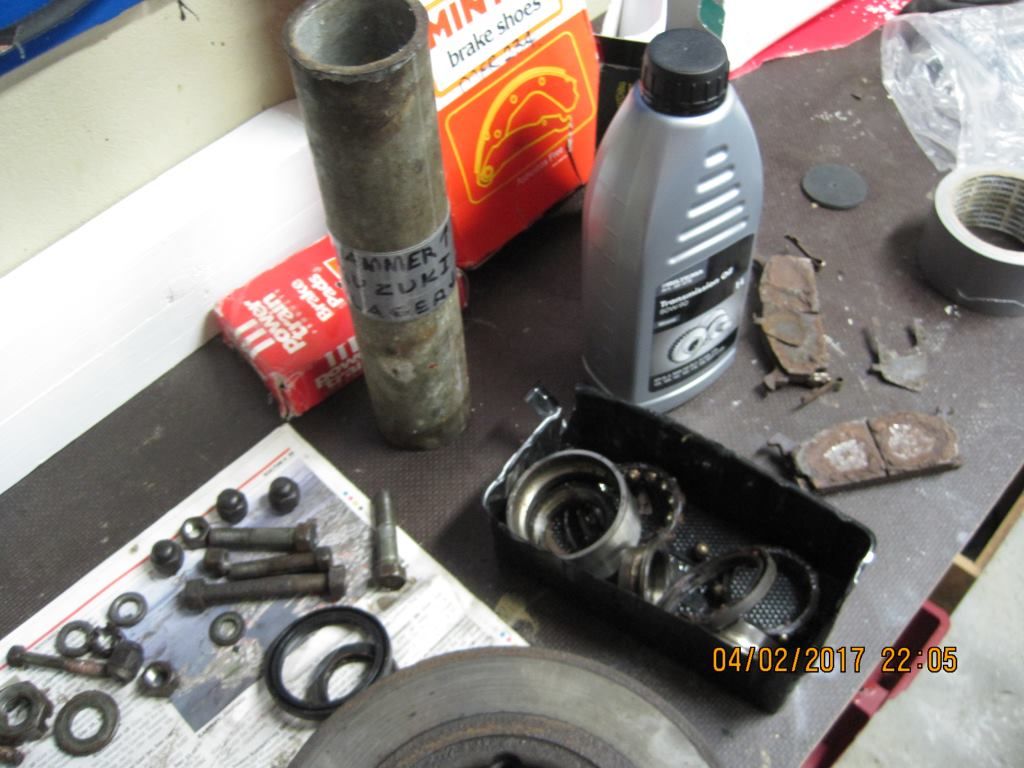 Front bearing was changed, used a pipe to force the bearing out...
Also, you need to make a jig of wood in order to hammer the hub into two parts...
Wear was significant, I was hoping this was the ratteling sound. R side also probably start to get worn, so I might order one more
to have in spare for a rainy day.
A slight warning here: Changing the bearing requires a workshop, puller, pipes, wood pieces etc.
You might want to take the hub to a workshop instead and pay them a couple of hours. Expect to use 2-3 evenings if
you haven't done it before, also I recommend getting help from a mechanic.
There are also two gaskets you are likely to
destroy, these have to be pulled out from the back inside.
A special tool is needed to press the bearing out... you cannot do it without this one! Mine was a bit big, go for a smaller one to get in.
You also need to machine a piece of metal to cover the hole to have something to press against... again, you need a workshop in order to
machine tools.
Remember to install the distance ring afterwards, approx 1cm thick. I forgot and almost lost my mind...
Broke the gasket, have waited 3 weeks for it from a Suzuki Dealer. Price was more than I paid for the bearing...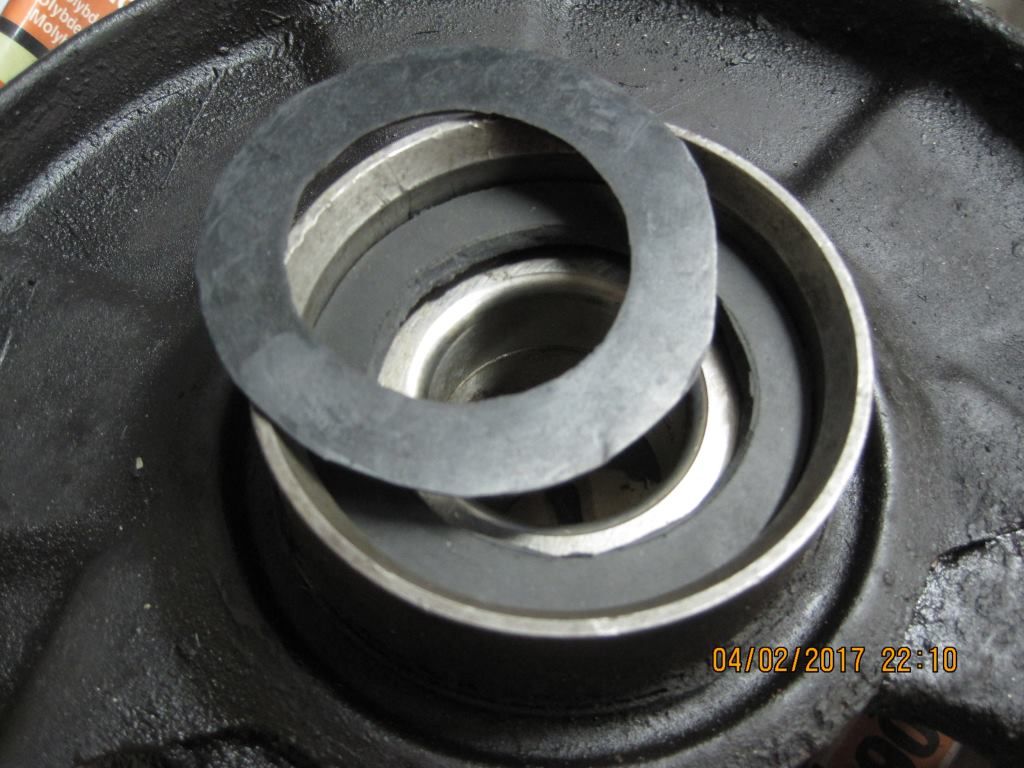 Made a temporary gasket myself in order to drive the car to work, after waiting 2 weeks for the original gasket
I have measured the front LEFT driveshaft. Inspections shows slight wear 0.5-1mm on upper and lower joint when I twist it.
Problem is, I cannot fint the exact match on RockAuto. One plan would be just to order a matching L and R set not considering the length, and then re-build it using the middle shaft over again. Is this possible?
I talked to a Suzuki dealer here in Norway and he wanted $1100 for a new shaft, but he had no idea about delivery time.
If I rebuild them , I want to change all components so they are like new, L and R side.
Have never done this before, so I might have to send it abroad to get it done.
But the old ones lasted 32 years, so a good repair job will last a while