You are correct.
It is a feedback type MR 08 Carburetor.
If you read this thread:
viewtopic.php?f=31&t=42440&p=369345
it will give you the part number for the accelerator pump rebuild kit.
There are a lot of hints to help you with your rebuild.
I doubt that accelerator pump of yours is bad, so be careful you don't break it or you will really be screwed. They aren't available, as far as I can determine. If you break it, you'll have to source a new carburetor.
You will see a picture of a broken one in the thread in case you don't understand my English.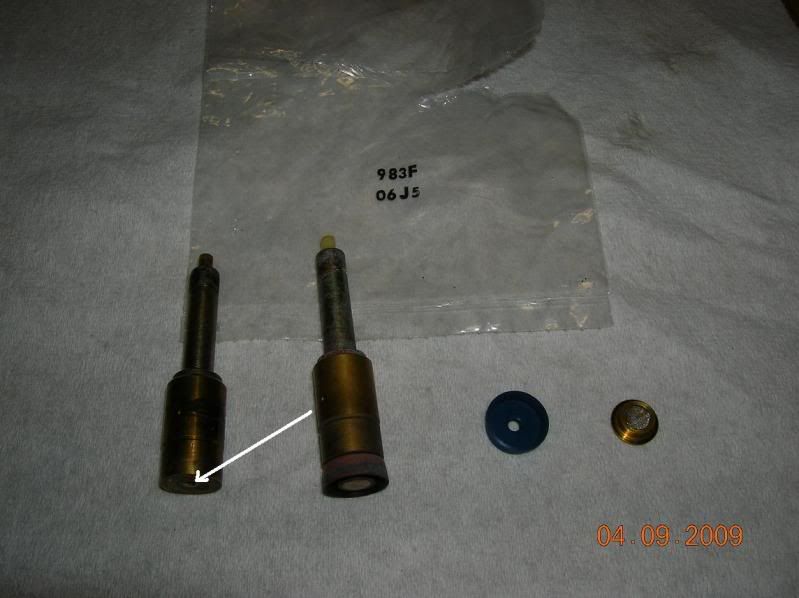 At the risk of spoonfeeding you, I've accidentally given away the part number, eh?
So far, no one has taken the challenge to post a thread on how to rebuild the accelerator pump.
You might take pictures as you get yours rebuilt and post them here.
Using the right technique, it can be done but only a few old timers remember how to do it properly.
Hint: there's a trick to it!
For your information, if the problem is hesitation upon acceleration, it is probably due to either:
1.) incorrect fuel level in the bowl (the thread goes into this in more detail)
2.) a bad mixture control solenoid.
If I were you, I'd consider rebuilding the MCS...rebuilt MCS's go for $100 or more.
There are quite a few members on this site which would enjoy seeing pictures of your car.
I'm guessing it is in pretty good shape.
Usually they are very reliable and extremely economical.
Good Luck
&
Happy Easter