This may be what you're after, likely the Ebay listing is not this actual seal for the MK1 T3 Turbo Distributor.
The round seal fits on top of the dust cap that covers the distributor internals, fits inbetween the dust cap
and the distributor cap. Over time they crack and fall out during maintenance and are not missed because
they are unobtrusive and unnoticed. For all you know yours is still in position and intact.
can you post the Ebay link? I'm curious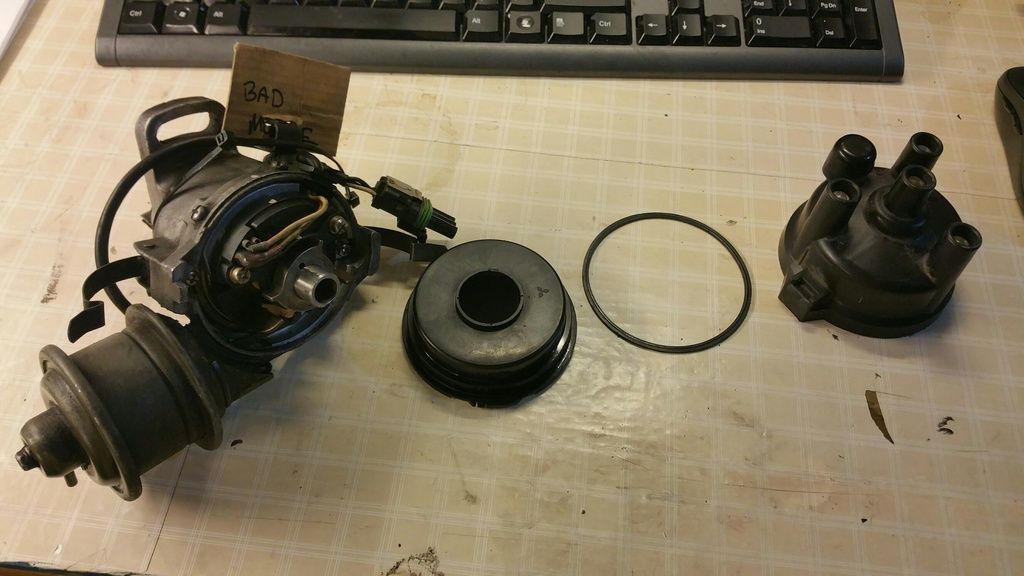 So what is the deal with the Mitsubishi parts all over our Suzukis?
Too bad we can't ask Michio, but he passed 5 years before our rides were created,
but it all started here:
https://en.wikipedia.org/wiki/Suzuki_Suzulight
Still love these cars, basic and relatively easy to understand,
still wish I had OBD1 reader to access ECM. Though if you have a relatively good understanding
of mid to lat 80's auto tech, it's easy to tweak them.
It's the new shit I dislike, I-phone on wheels type, let the sky-net have ultimate control
over your new computer on wheels.