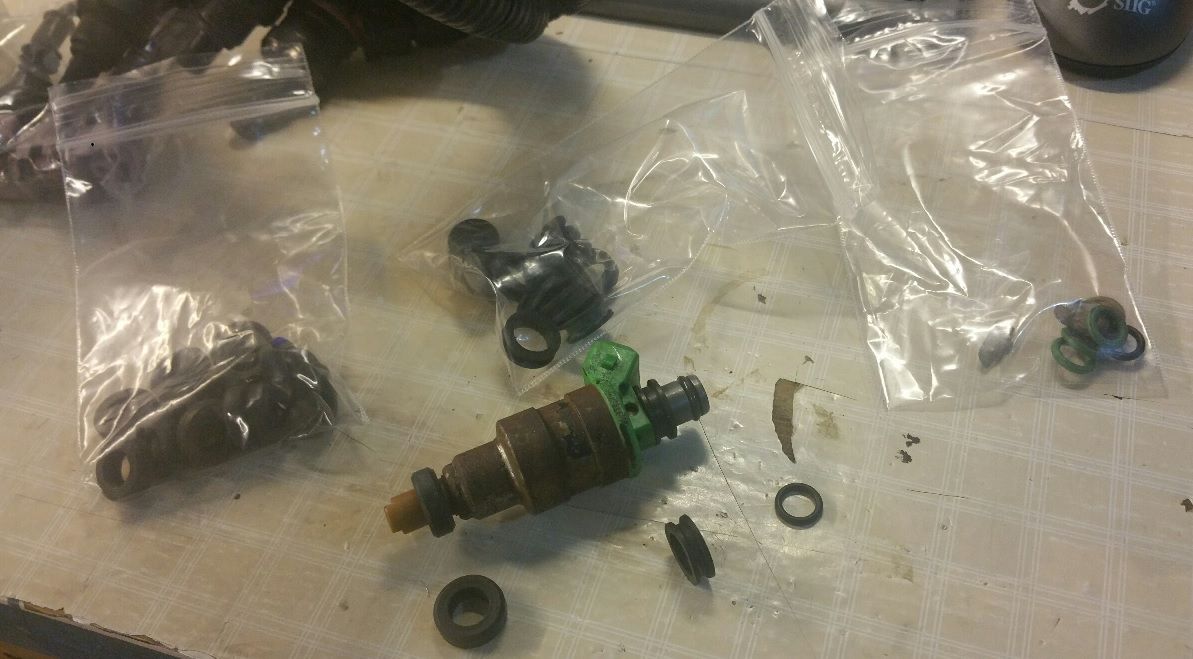 The top o rings are crucial, they fit the top of the injector into the fuel rail.
The bottom ones are extremely important too, they contain not so much the fuel pressure,
but seal against any vacuum leaks, as if they are bad and leaking it's just like having
any air leak in the air intake side of your engine. They can leak boost, just as any other weak
point in your air intake, loose hose clamp, hole in intercooler or hose, bad seal on PCV valve,
loose brake vacuum hose, whatever. When not under boost they can function as a source for vacuum leak.
The center seal is not a seal, its more of an insulator and ensures a snug fit of the injector, while
allowing you to swivel the injector. A properly sealed injector will allow you to swivel it, as its
the uppper and lower seals that do the sealing.
These are most often overlooked when sourcing for fuel smell, but very common failure points.