(for the sake of continuity, we last left off here...
http://www.teamswift.net/viewtopic.php?f=32&t=54199&start=75
For your viewing pleasure...
I was hoping it was just a worn rod bearing, and was gonna take my chances popping in a new one
even though it was just at the clearance limit..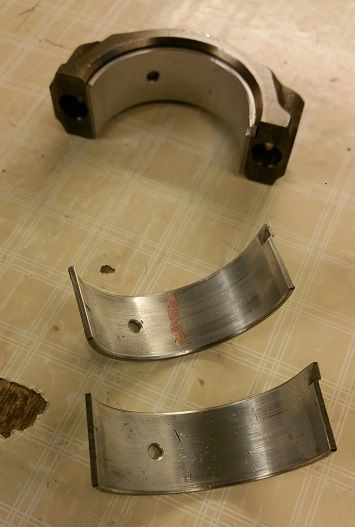 It's been a few year since the rebuild, and it's had the privilege of attending at least 2 TS California Meets, but just not that many miles
on the rebuild. It had a little noise for a while that just got worse. I was hoping for a maladjusted valve, or maybe a loose cam bolt,
so when I found some play in the rod when I took off the oil pan I thought a new bearing might do it. The day I decide to pull it into
the garage, something lets go and it really starts making a racket. Thankfully I found this in my oil pan before putting it back together
with the new rod bearing.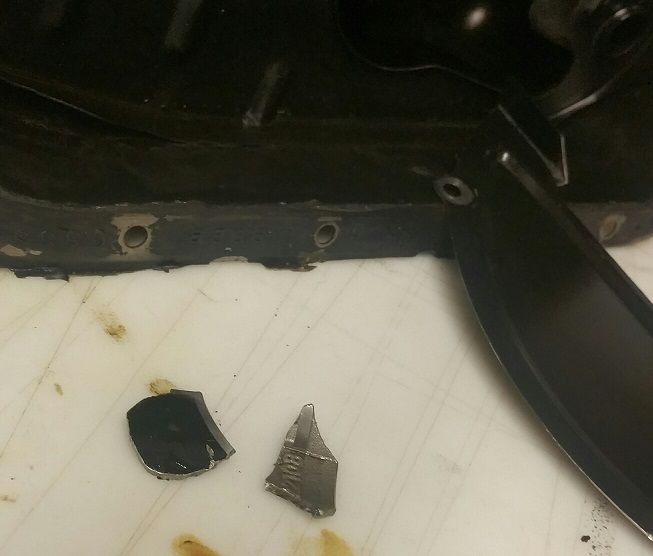 It was a lot of work to get the oil pan off, I think I used the Ultra Black Permatex gasket sealer. Just short of JB weld I guess.
I finally used a putty knife sharpened and rounded the edges to slice through one area and gradually worked my way around,
the block will need minimum cleanup, the oil pan should be good with the wire wheel. I was just putting off cleaning the oil pan
so I grabbed it a few days later and heard the clinking, and well...shit. Then got in there closer and looked up and saw the
broken piston, this after figuring out bearing clearance with the plastigage and polising up the journal, by hand, on my back,
in the heat. Once again I get the privilege of dismantling the little power plant. Hope to just pop in a new (spare parts) piston
and be on my way to the next project.