Well, as promised, here is the hub that I said would be available to you: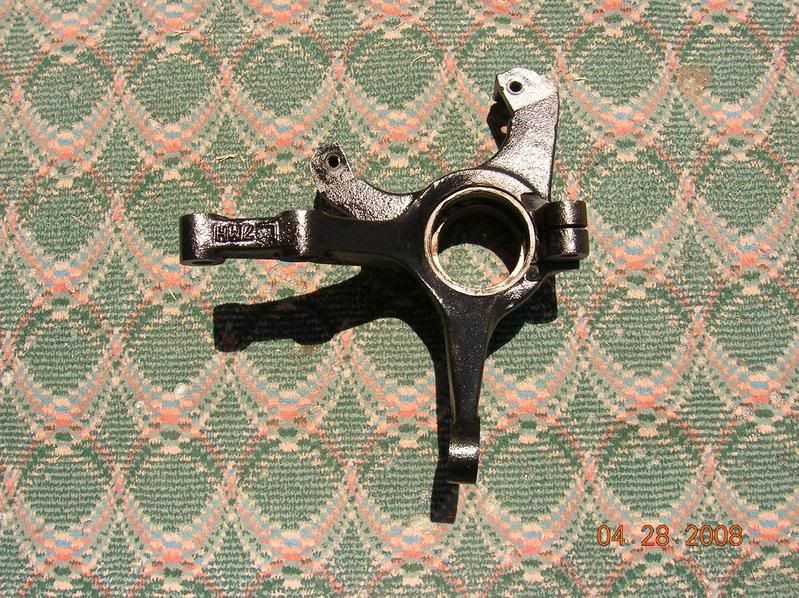 It originally is out of a Carb version 88 Sprint Metro.
You would have to either put a pair of 107DD's in it, or if you want to switch to the turbo bearing, it will need some machine work.
$20 puts it on your doorstep in 53049.
_________________
DIY Broken Bolt Removal:
viewtopic.php?f=22&t=41042
DIY Clutch Adjustment:
viewtopic.php?f=9&t=48281
DIY Wheel Bearings:
viewtopic.php?f=2&t=29003
DIY Shocks:
viewtopic.php?f=10&t=45483
DIY Wheel Align:
viewtopic.php?f=2&t=42479
Once you get the cars dialed-in (compression, leaks, bearings, alignment, brakes) swap in new rubber and glass, you've got something which should last for years!