It looks like a fairly decent buy for someone in a colder climate.
If you are unaware, these were offered in two colors: red or white.
Thoughts on this car:
1700 miles in 8295 days (almost 23 years) is of course, odd but not impossible.
Current seller has owned the car less than 3 months? (Title changed on 12/9/16). It happens.
All the necessary parts are there and a lot of hard to find parts (intercooler sticker!) as well.
A solid value at the $2,000 bid for a non-A/C, non cruise control vehicle.
Owner clearly shows rust defects, dings, and cracked plastic parts (rear hatch handle), so isn't trying to screw the buyer/hide defects.
If no rust, suspension, braking or overheating issues due to an aging head gasket and radiator, the car could easily command $3500 or more.
The smog check history indicates it has been cared for properly for the past 6 years.
That alone is worth the two grand price so far.
The engine internals are probably also okay, but the smog check doesn't guarantee it.
You would need to test drive it and watch the temperature gauge to be sure.
Also, a drive would give you a better idea of the brakes and front shocks which get a thorough beating with that turbo power plant.
(An MK1 front end with tired shocks lifts easily when you accelerate; new shocks seem to help transfer the torque to the road.
Paint and pin striping appears original and that's rare.
The days of these vehicles losing value has ended, but only owners or people who actually have driven one know what excellent fun they impart.
You won't get rich buying an MK1 for resale, but if it is about having fun driving, this is one excellent car.
Good luck to the new owner; hopefully he will keep it in a garage like any normal classic car owner.
This vehicle looks like a solid purchase.
Very few remain in this condition.
Other MK1 Turbo owners will be standing by here on Teamswift to hear your opinions.
For reference, a stock A/C car with the AM/FM cassette deck: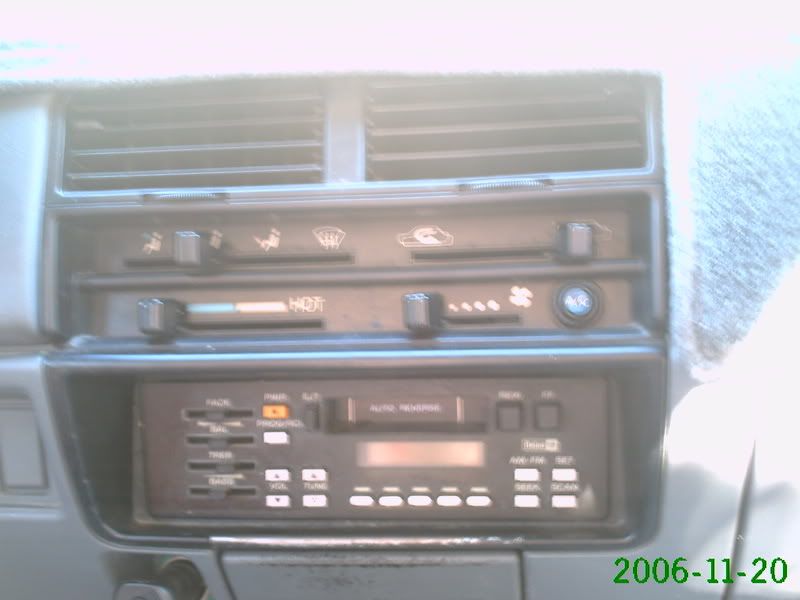 Almost forgot: OEM horsepower was 70 hp, I think. Not sure why this one has 80.