Level of build will be determined by the measurements, and condition, of the components. Valve job, head surfacing, block surfacing, and rings at a minimum. And that's only if the cylinder out of round, and taper, are in spec. New 3 ring pistons will be required since OE style 2 ring Xfi rings are not available. Just using 2 standard rings will not work. Boring the cylinders .020 over is not the end of the world. But it will guaranty round, straight bores.

If bearings are needed, consider going .010 under. Maintain .0008-.0009 clearance.
New lifters are $35 or less on e-bay. No sense trying to clean 185,000 mile lifts for that. Always bleed down before installing.
Large hole head gasket is a must for peace of mind. Many a build/refresh has turned into an oil farter because this was ignored.

For any machining, you'll need to tell the shop what spec you want. Otherwise you'll end up with a brand new engine built to worn out specs.
_________________
.........I'll be back in a bit........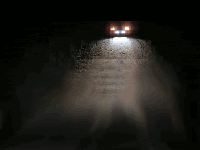 Extreme Make Over....SnowFish Addiction
1991 Metro Xfi Sport, Crower F12142 Cam, +2 degrees on adjustable sprocket, .020 Over, Balanced & Blue Printed, 3.79 final drive, WhiteLine Bushings Everywhere, 185/60R14's, TBI Bridge Delete, Edelbrock Air Cleaner, Stainless Header, 2 Inch Exhaust, Magnaflow GlassPack, Swift Twin Exit Muffler.