Now my oldest G16A powered sedan has a makeover....
A new frontbumper without "eifeltowers" in front of the headlight. And with lights and brakecooling.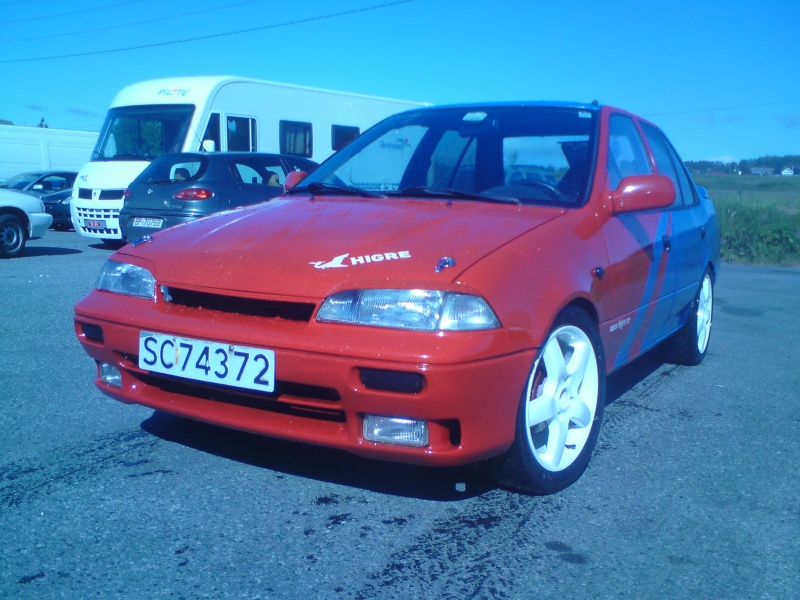 Hoodlatches and badlook
Lowered in the front...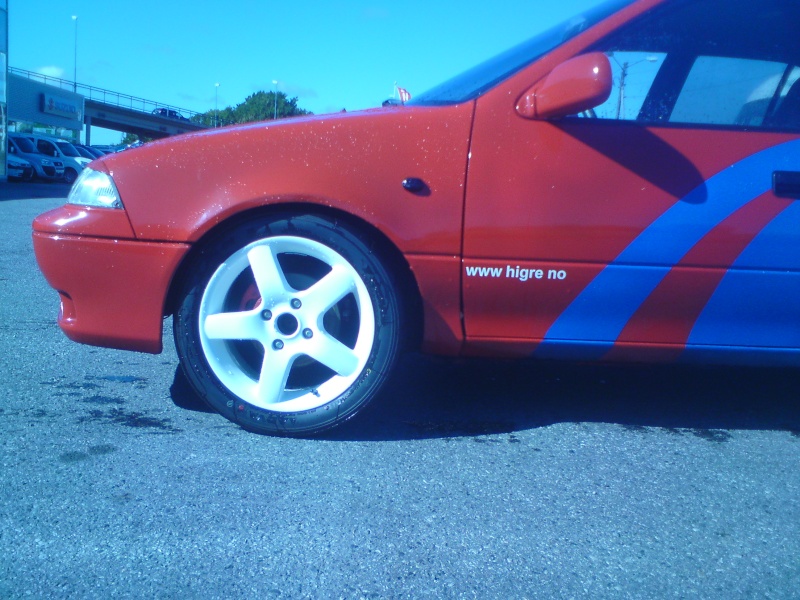 ...and the back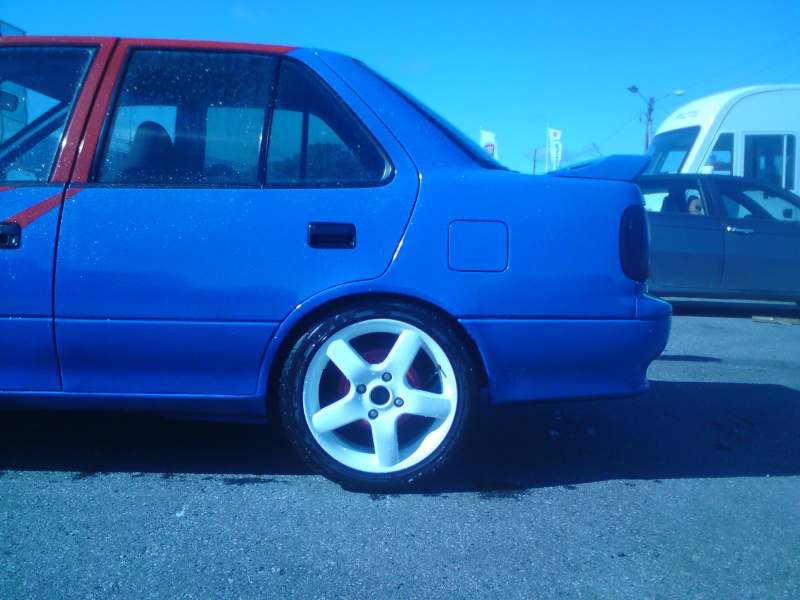 Here is the Higre Racing Team Tysvær. We drive Rallycross and Autoslalom.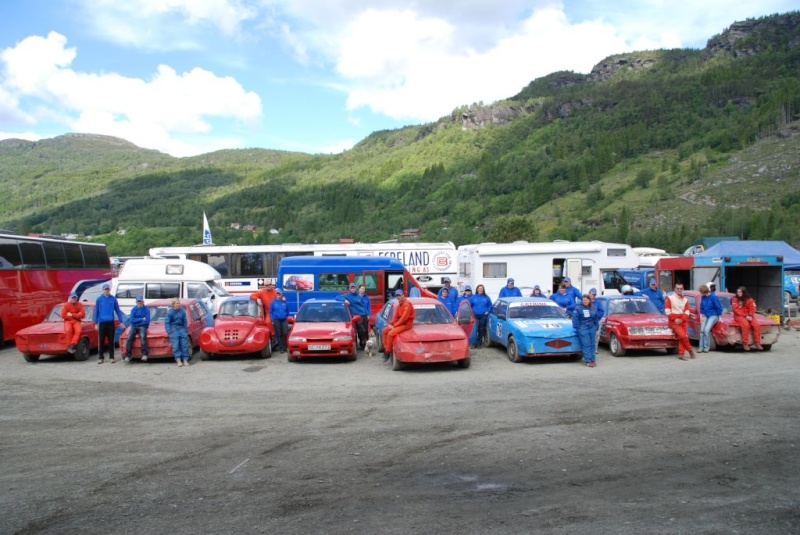 The new paint is just dry.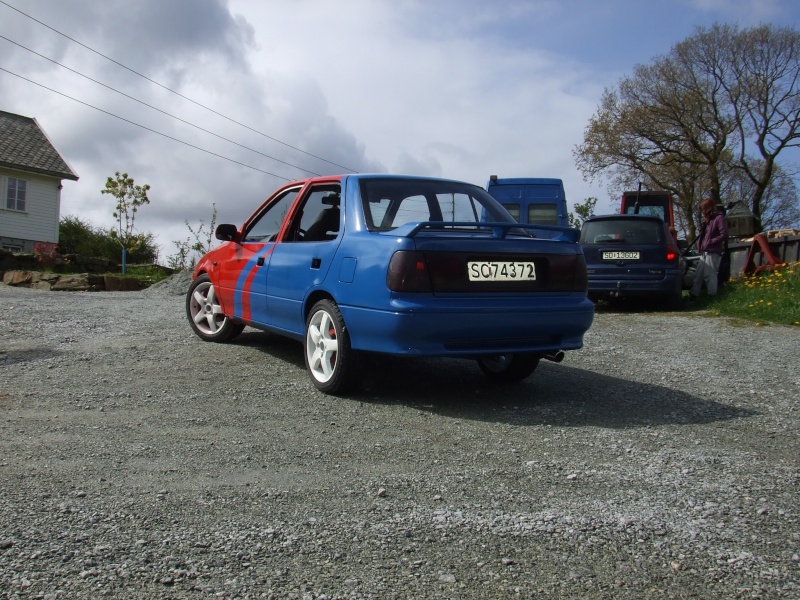 Se me drive autoslalom...
http://www.youtube.com/watch?v=BKmcArvtMSM
Yesterday i made all new exhaust in 2" pipes. Tossed the catalytic converter. Suzuki race development rcing header. And two smal mufflers 2".
Waiting on Superfly on Teamswift making me a new high lift cam. Hope to have more power to drive the last two races this year. With more power i may win as i am in the lead already:)