Skamaniak wrote:
Here's the post with the link to the manual:
http://www.teamswift.net/viewtopic.php?f=8&t=38513
I haven't checked that, no... mostly because it runs so good during warmup. I'll check that out though.
I did discover that one of the wires on the largest wire plug/disconnect for the carb was not getting full contact when plugged in so I pulled it out and had to run to the hardware store to replenish my automotive electric supplies so I can put a new disconnect in just for that wire. I'm heading back out to fix that and see if it solves it. The wire on the carb side of the plug is black on red so its definitely something vital.
Will update with progress.
Maybe try this link to the manual
http://s145.photobucket.com/albums/r211 ... %20Manual/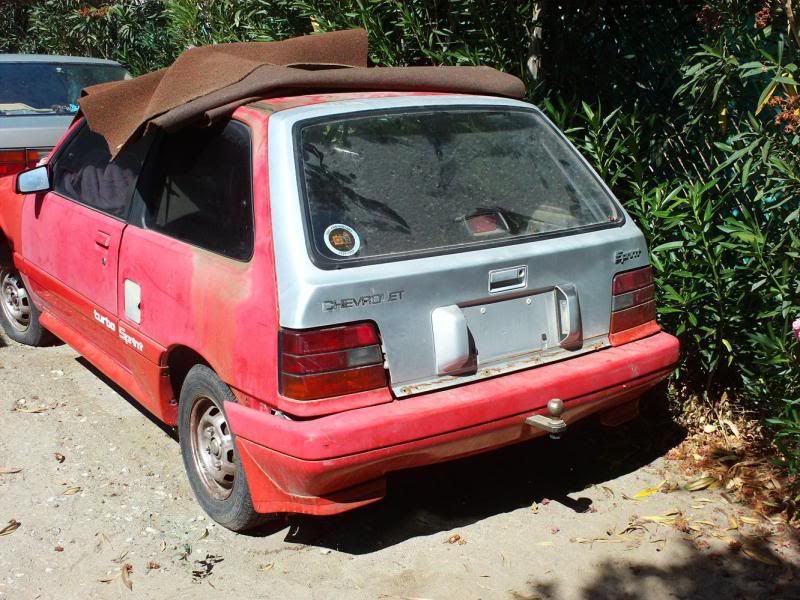 (not sure how that picture got in there
)
It goes through the pages in progression.
It is NOT for the 88 SprintMetro but many of the functions you need to understand are covered.
If your fuel/air level is OK, then you've probably got a bad MCS.
Before zeroing in on the MCS, check all 4 other electronics per the link I've posted
-bowl vent solenoid
-fuel cut solenoid
-idle microswitch
-wide open microswitch.
These carburetors are not that complex if you take it one step at a time. So check your fuel level.
Also, you will need a vacuum tester.
If you don't have one, you won't be able to finish the job.
Fal has one and like I said, he's right up your alley.
Plus, he knows how to set the float right.
If you can't see gas in the site glass, better pray he's in a good mood.
_________________
DIY Broken Bolt Removal:
viewtopic.php?f=22&t=41042
DIY Clutch Adjustment:
viewtopic.php?f=9&t=48281
DIY Wheel Bearings:
viewtopic.php?f=2&t=29003
DIY Shocks:
viewtopic.php?f=10&t=45483
DIY Wheel Align:
viewtopic.php?f=2&t=42479
Once you get the cars dialed-in (compression, leaks, bearings, alignment, brakes) swap in new rubber and glass, you've got something which should last for years!