sweetnlow wrote:
im looking for a new intake manfold n maybe throttle body?? idk not sure, but idk what ones are the best for my 1.3 metro
Your intake manifold is already designed for maximum flow. It's simlilar to the suzuki cultus intake. But a restriction is the stock throttle body it was just designed for fuel economy. What you can do is bore out your throttle body intake with a machine and port match the intake hole on your intake side. I've done mine to 55mm, but I only have the 50mm throttle body [from suzuki esteem] on there now as the one I hooked up did not have a perfect seal and so my idle speed was like at 2K lol.
Suzuki RD sells bigger ones, also there is a website called maxbore which does a more professional job than what I tried to do at home.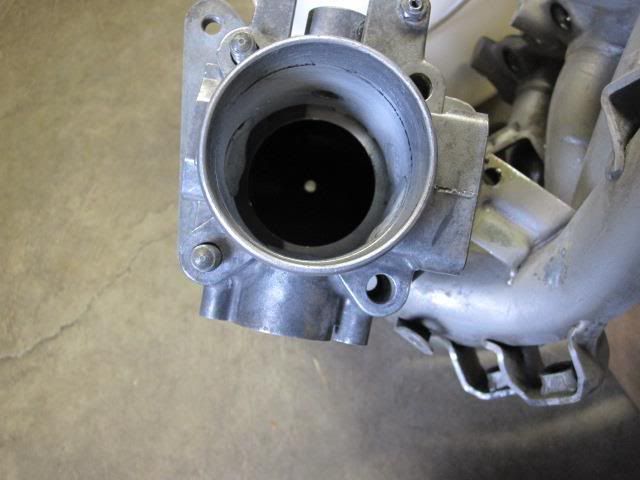 _________________
Silver
2000 Firefly 4DR; 16V SOHC, 3 to 5 speed swap, install PS and AC, remote and auto start, PL, PW, kill and start switch, Valentine 1, behind-bumper CAI, 55MM TB with coolant-bypass, polyurethane-fill engine/shifter mounts, modified to short shifter, upgraded electrical system, CS130 alternator, 90/160W headlights + relay mod, ceramic H4 plug/harness
To do: finish stereo, 4000K H4 HIDs, short block replacement
'sponsored' by Captain Crunch, Lordco, Felpro, Permatex, Royal Purple