With 4,000 windmills within several miles of our house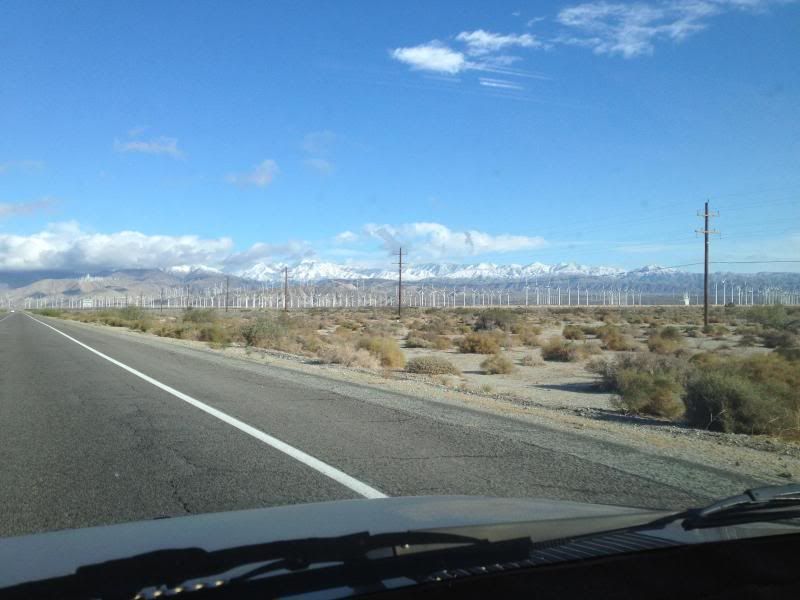 I wouldn't think of sending my Wife out in her convertible with anything less than these aluminum latches.
Thinking back, there have been some horror stories of people ruining tops when their latches broke on the highway and the top caught the wind. You can search and read the threads.
Here, cruising uphill at 60 mph into a 60 mph headwind is quite common.
Gusts can get over 120 mph and her top seems to have held up fine for the past 3 years.
If these latches hold tight in our extreme conditions, I'm sure you'll not have one break.
Of course, they'll never rust.
People who drive trucks will tell you that the most severe wind they encounter along I-10 is exactly where we live. An inexperienced truck driver with a high center of gravity load will find himself on his side in no time. The wind is nothing to be fooled with out here. That's a strong statement, considering that I-10 stretches 2431 miles from Santa Monica, California to Jacksonville, Florida.
The geography (a 'mountain pass' region) results in the high winds.
I consider these an investment in safety and highly recommend them.
You'll be very lucky if he is willing to sell you a set.
_________________
DIY Broken Bolt Removal:
viewtopic.php?f=22&t=41042
DIY Clutch Adjustment:
viewtopic.php?f=9&t=48281
DIY Wheel Bearings:
viewtopic.php?f=2&t=29003
DIY Shocks:
viewtopic.php?f=10&t=45483
DIY Wheel Align:
viewtopic.php?f=2&t=42479
Once you get the cars dialed-in (compression, leaks, bearings, alignment, brakes) swap in new rubber and glass, you've got something which should last for years!