Just an FYI on the Esteem 45 mm TB.
There must be two styles. I was going through the ones I have yesterday and found that one is pretty much identical, and one has three differences that make it more difficult to use. The IAC is different in that it draws air from the intake tube instead of internally, the bell crank is stamped steel and different, and the drive for the TPS is completely different. I didn't think to look at the TPS to see if they're useable, but I will.
The stock 40 mm TB is capable of being bored to 50 mm. It looked close, and I didn't think it was possible, but it is - barely.
Top
Bottom.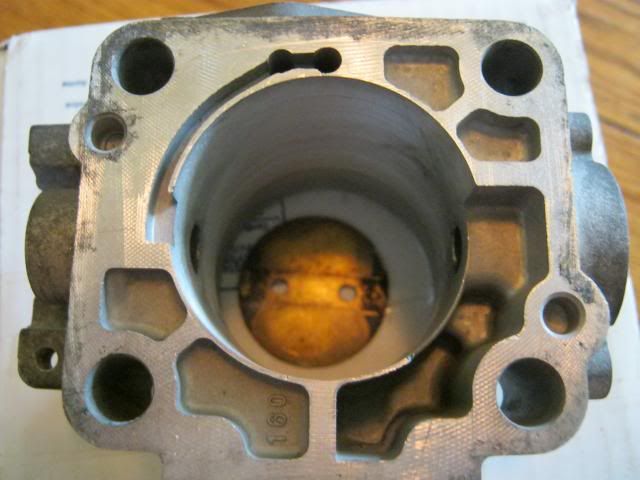 Note how thin the wall is. I have a 52 mm plate, and wanted to see if I could bore it to take that, but not without a bit of epoxy filling.
I'm anxious to try this out on my 2000 car.